"Destination ARTS!" activities continue in Waynesboro with special events and live music scheduled at Gallery 50 and 42 West ARTS Co-Op. The Ceramic Arts Center of Waynesboro and The Contemporary School of the Arts & Gallery will also have art and pottery for sale and art classes available. Gallery 20 East will open with an exhibit of various works by residents at Quincy Village as well as a display spotlighting local photographers.
Marjorie Tresser, a graduate of the Schuler School of Fine Arts, is continuing her series of demo/talks on the Old Masters Techniques she uses for her oil paintings on Thursday April 23 from 1:00 – 4:00 p.m. Marjorie is Gallery 50's curator/director and is incorporating a talk about the Schuler School's faculty show she is currently featuring in Gallery 50.
"Wine Down Friday" receptions, featuring live music, wine and light refreshments, are scheduled from 5:00 to 8:00 p.m. at Gallery 50, 42 West ARTS Co-Op, Gallery 20 East and The Ceramic Arts Center of Waynesboro. All musical performances set for inside the galleries will begin at 5:30.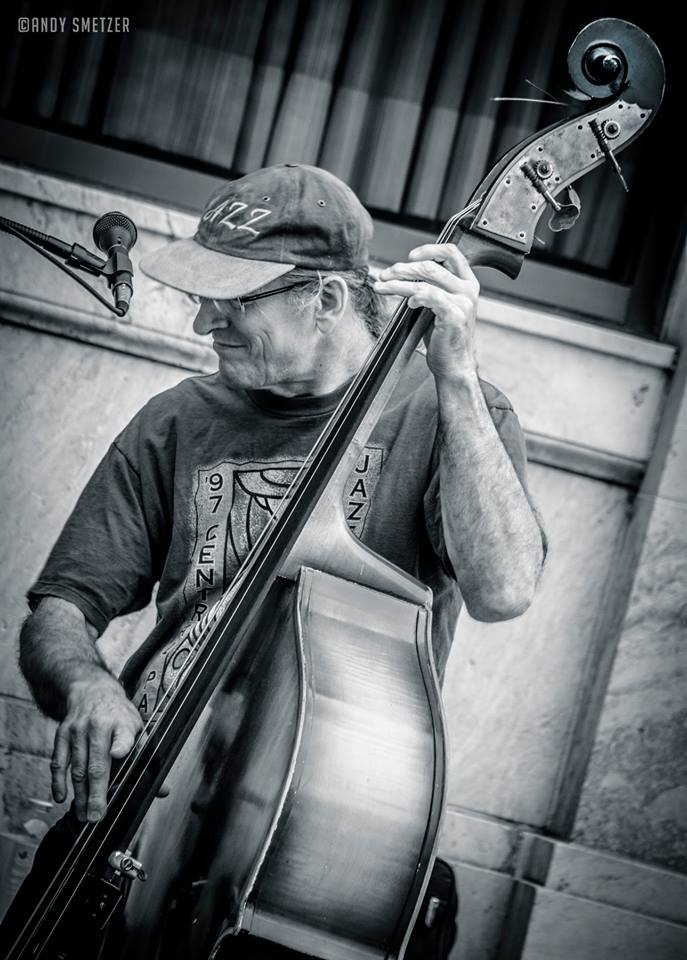 Ken Jankura (vocals and bass) and Andrew Sussman (keyboard) will provide the music for "Wine Down Friday" at Gallery 50 this week.  Two of the most highly regarded jazz musicians in the area, they will perform an array of standards and jazz classics.
Patric Schlee will be playing flute, drums and didgeridoo in a relaxed atmosphere at Gallery 42 West Co-Op on "Wine Down Friday".  Join in for casual conversation and music.  Be inspired, bring your own instrument or use one of ours.  A native of Baltimore, Schlee lived on remote West Virginia mountain land until moving to Quincy Township two years ago.  He has spent many years fine tuning his wind chime and metallophone designs.
This week's events include the opening of a special show of works created by residents at Quincy Village on Friday, May 1.  There will be a reception at Gallery 20 East to celebrate the opening of the Quincy Village show  on Friday from 5:00 to 8:00 p.m.  The exhibit features art, crafts and woodworking.  Light refreshments will be served.  Musical performances will be presented throughout the show every Friday (5 – 8 pm)  and Sunday 2 – 4 pm) through May 10 and will feature several groups.  The "Quincy Duo" with Dusty Rhodes (clarinet, tenor saxophone, vocals) and Robert Nelson (guitar and clarinet) will play standards from the early 1900's and big band era.  The Robert Nelson Trio (Robert Nelson and Dusty Rhodes on clarinet and Bill Hull on flute) will perform classical music from composers such as Mozart and Haydn.  The Quincy Ensemble (Al Good on keyboard, Bill Hammaker on euphonium, and Dusty Rhodes on sax) will play standards.  Also, Al Good will demonstrate his hand-made crank organ.

The Ceramic Arts Center of Waynesboro brings together area potters of all skill levels and ages with classes, pottery sales, and 24/7 member access.

Donna Bingaman will be demonstrating portrait and still life oil painting on Saturday, May 2 from 12:00 – 2:00 p.m. at the 42 West Arts Co-Op.  A native of Waynesboro, Donna specializes in painting oil portraits, still lifes and sculptures.
The 42 West Arts Co-Op will feature Ms. Pat Beard demonstrating alpaca yarn spinning on Saturday, May 2 from 1:00 – 3:00 p.m.  Pat began knitting at age 10 and has loved working with yarn and fabrics ever since.  She has a Bachelor of Fine Arts from the University of Florida and is a juried member of the Pennsylvania Guild of Craftsmen and the Cumberland Valley Craft Guild.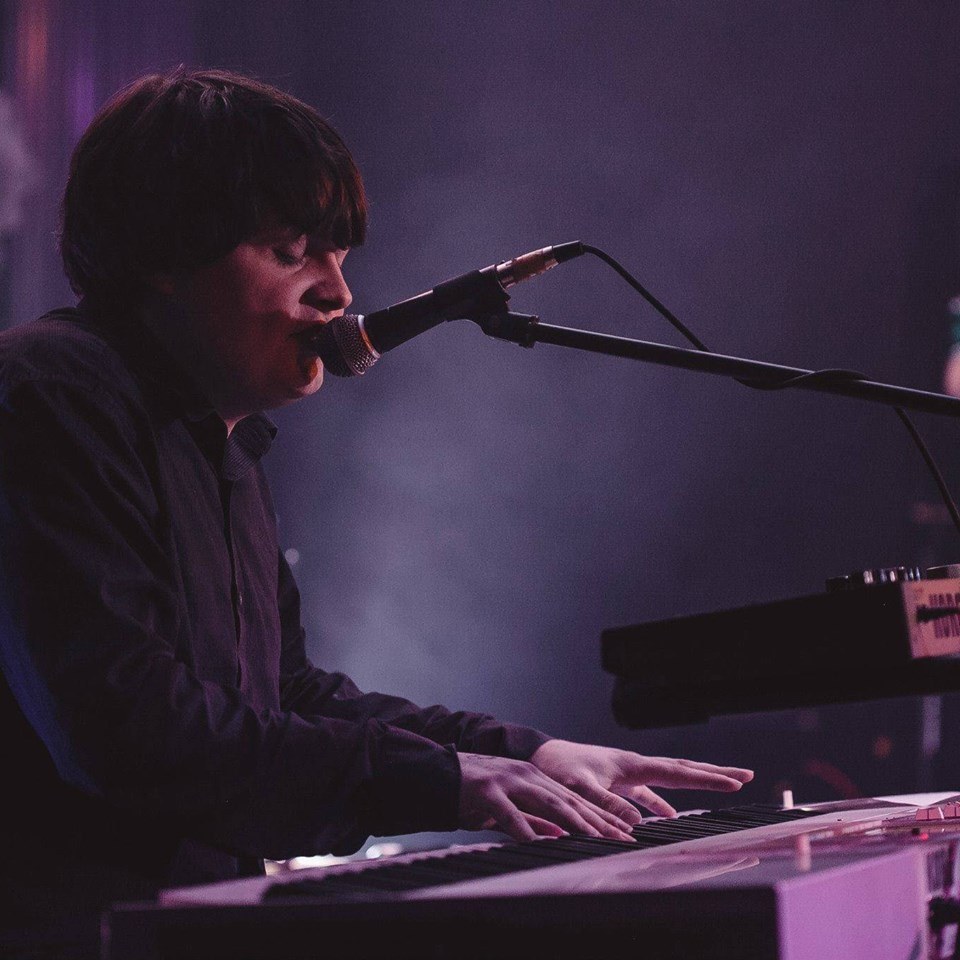 Ethan Larsh will be at Schier's Furniture Lifestyles, 37 West Main St. on Saturday, May 2, from 2:30 – 5 pm.  Larsh is a singer/songwriter from Waynesboro, Pennsylvania. Being influenced by Harry Nilsson and Paul McCartney, he delivers catchy piano rock that will have you singing along.
Darla Sirk's work with acrylics is on display at The Contemporary School.  Ms. Sirk specializes in acrylic painting of animals.  High school students are encouraged to participate in acrylic animal painting classes at the gallery between the hours of 11:00 a.m. and 1:00 p.m. on Saturdays throughout the month of April. David Gibney's three-dimensional art remains on display through the end of May at the Contemporary School of the Arts and Gallery.
Musical performances are supported in part by the Pennsylvania Council on the Arts, a state agency funded by the Commonwealth of Pennsylvania and the National Endowment for the Arts, a federal agency.
"Destination ARTS!" currently features five galleries –
Gallery 50 (50 West Main Street)
Gallery 20 East (20 East Main Street)
42 West ARTS (42 West Main Street)
The Ceramic Arts Center of Waynesboro (13 South Church Street)
The Contemporary School of the Arts & Gallery (10 East Main Street)
Together, the galleries feature oil paintings, watercolors, pottery, fiber arts, sculpture, photographs, furniture, prints and much more. They are open each week as follows:
Thursdays from 1:00 to 4:00 ( Gallery 50 and 42 West ARTS Co-Op only)
Fridays from 5:00 to 8:00 p.m.
Saturdays from 12:00 to 6:00 p.m.
Sundays from 1:00 to 4:00 p.m.

For more information, visit artsalliancegw.org.