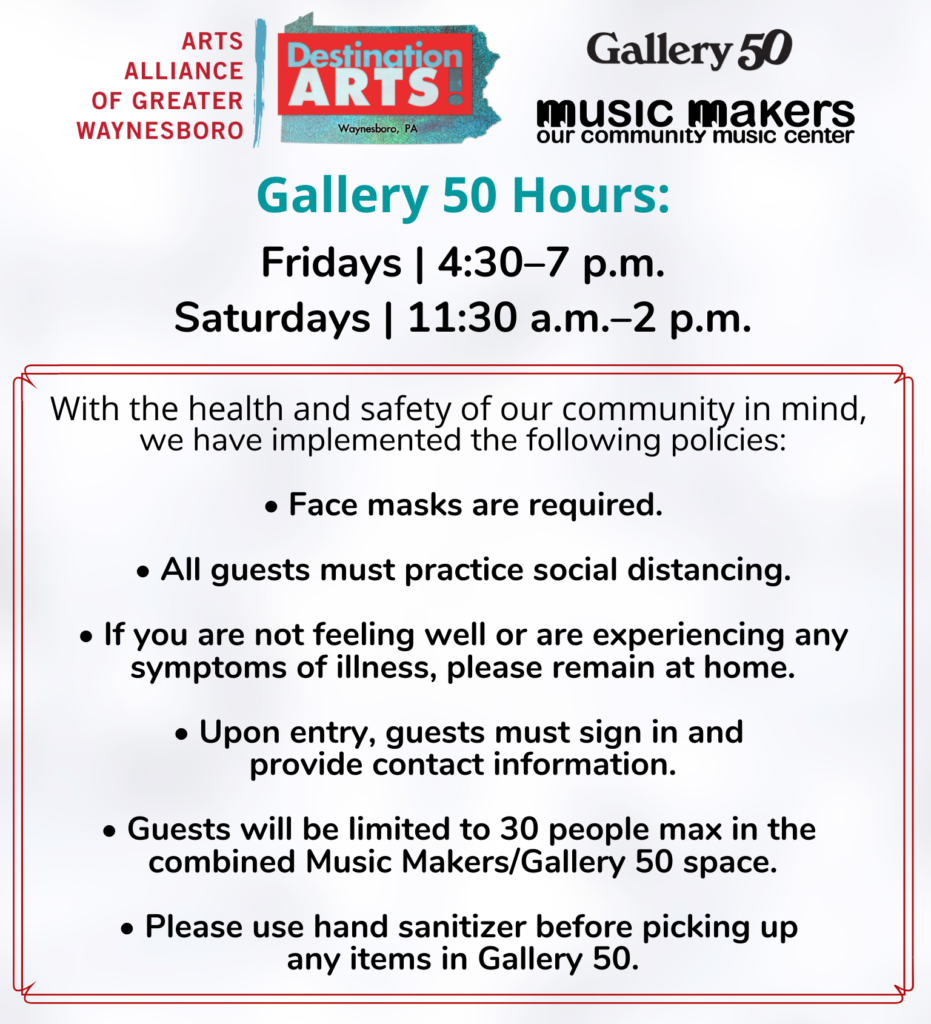 Hand sanitizer is available, a plexiglass shield has been added to our front desk, and we are disinfecting commonly touched surfaces.
Gallery 50's online shop is back up and running! It features over 200 works of art and handcrafted items found in the gallery. Curbside pickup is available. If you would like to arrange a private shopping appointment, please email us at [email protected]
Gallery 50 was the first gallery to open in 2013 and is the only remaining gallery that continues to be owned and operated by the Arts Alliance of Greater Waynesboro. This gallery spotlights over 500 pieces of fine art and high quality crafts from local artists and artisans. Customers can find exceptional paintings, fine art photography, etchings, ceramics, fiber arts, handcrafted greeting cards, jewelry, books by local authors, and more! The artwork in this gallery represents several highly respected local and regional artists.