We need your support now more than ever! Join us in keeping the arts alive in Waynesboro.
Music Makers and Gallery 50 are OPEN!
Both venues are open Fridays from 5–8 p.m., with live music starting at 5:30 p.m.
Gallery 50 is also open Saturdays from 11:30 a.m.–2 p.m.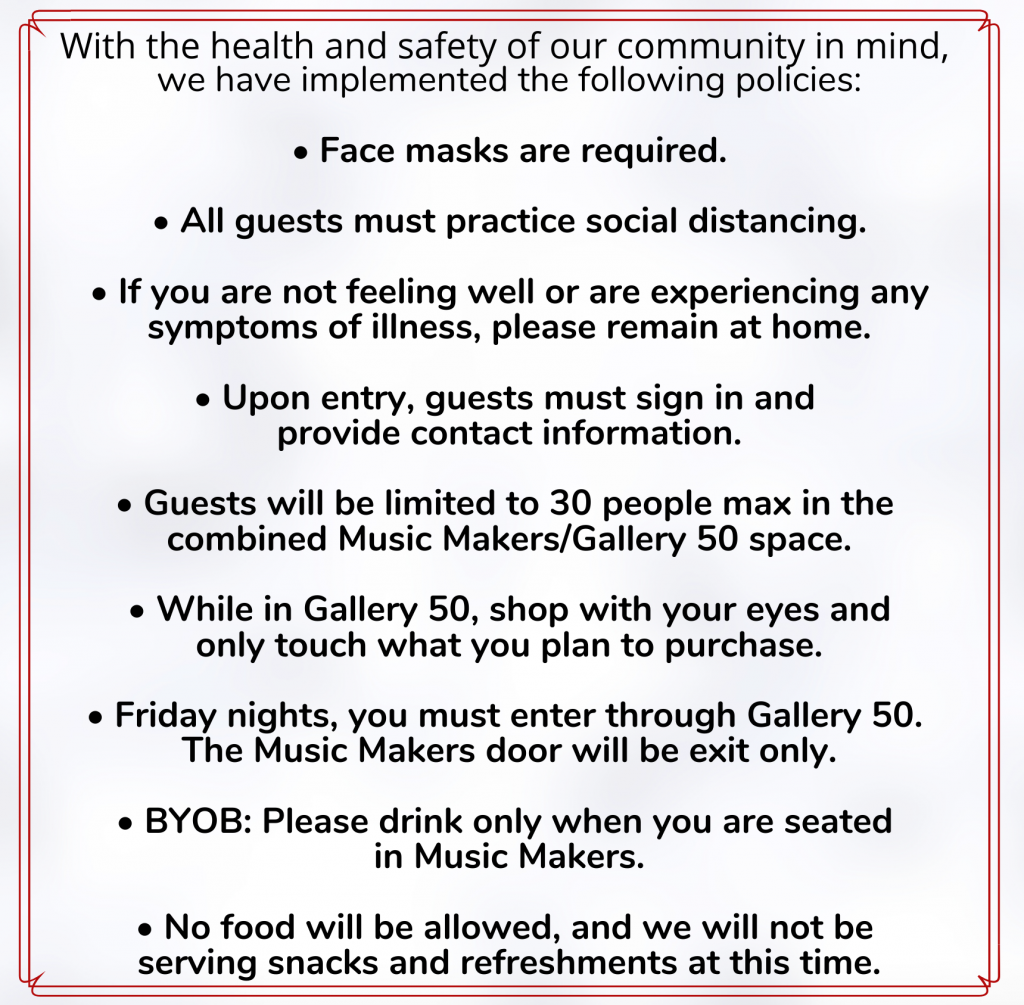 All surfaces in Gallery 50 and Music Makers were cleaned and disinfected on Monday, June 15 by Gladhill Services. In addition, hand sanitizer is available, a plexiglass shield has been added to our front desk, and we will be disinfecting commonly touched surfaces.
In Music Makers, chairs have been spaced to provide safe social distancing for both our performers and audience members. Musicians are also required to wear masks when they are not performing.
Follow us on Facebook and Instagram, and/or sign up for our email lists below for the most up-to-date information as we navigate this new normal.
We hope everyone is staying safe and healthy, and we are truly grateful for your continued support! We are looking forward to sharing the arts with you again in person!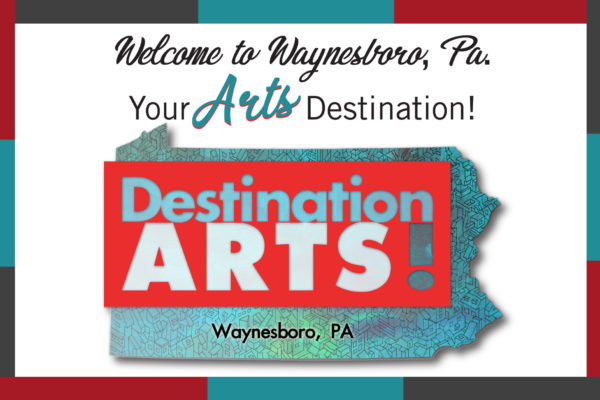 Arts Alliance of Greater Waynesboro
50 West Main Street (Gallery 50)
Waynesboro, PA 17268
(717) 655-2500
[email protected]