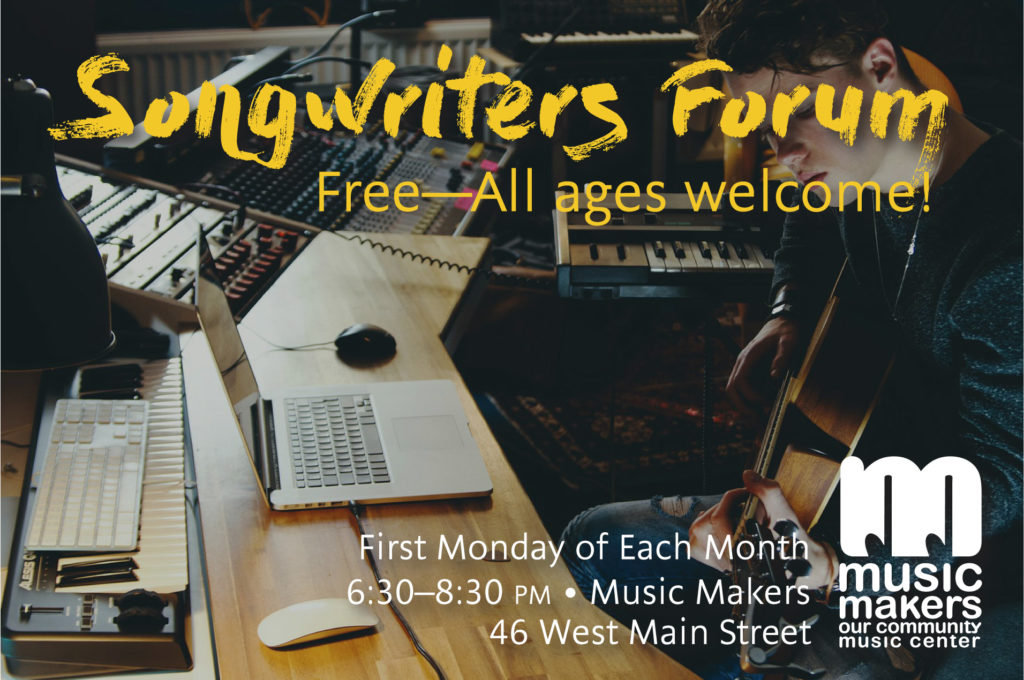 Area musicians who wish to develop their songwriting skills meet on the first Monday of each month from 6:30–8:30 p.m. at Music Makers to share the results of their writing exercises. Each month features a prompt (theme) to inspire your songwriting.
Surround yourself with fellow musicians—connect with others, get inspiration for a new song, bring something you're working on and get feedback, or just stop in and enjoy being part of the creative process.
Our monthly prompts help inspire and provide a starting point for your song—it may be used as the song title, a lyric, or simply as inspiration. All genres and skill levels are welcome, along with poets and those looking to master the spoken word.
Contact Jonathan Ingels at jkingels@gmail.com for more information.