Destination ARTS! activities continue in Waynesboro, PA with art exhibits, special events, and live music scheduled at Gallery 50, Gallery 20 East, 42 West ARTS Co-Op, the Ceramic Arts Center of Waynesboro, the Contemporary School of the Arts & Gallery , and outside in Waynesboro's Center Square.  All performances and events are free unless otherwise indicated.
Thursday, July 16
Marjorie Tressler will continue her portrait demonstrations from 2:00 to 4:00 pm in Gallery 50.  Marjorie is curator of Gallery 50, and a highly respected portrait artist and teacher.  Over the last 30 years she has had several solo shows at the Washington County Museum of Fine Arts, the Schuler School of Fine Arts, and other locations.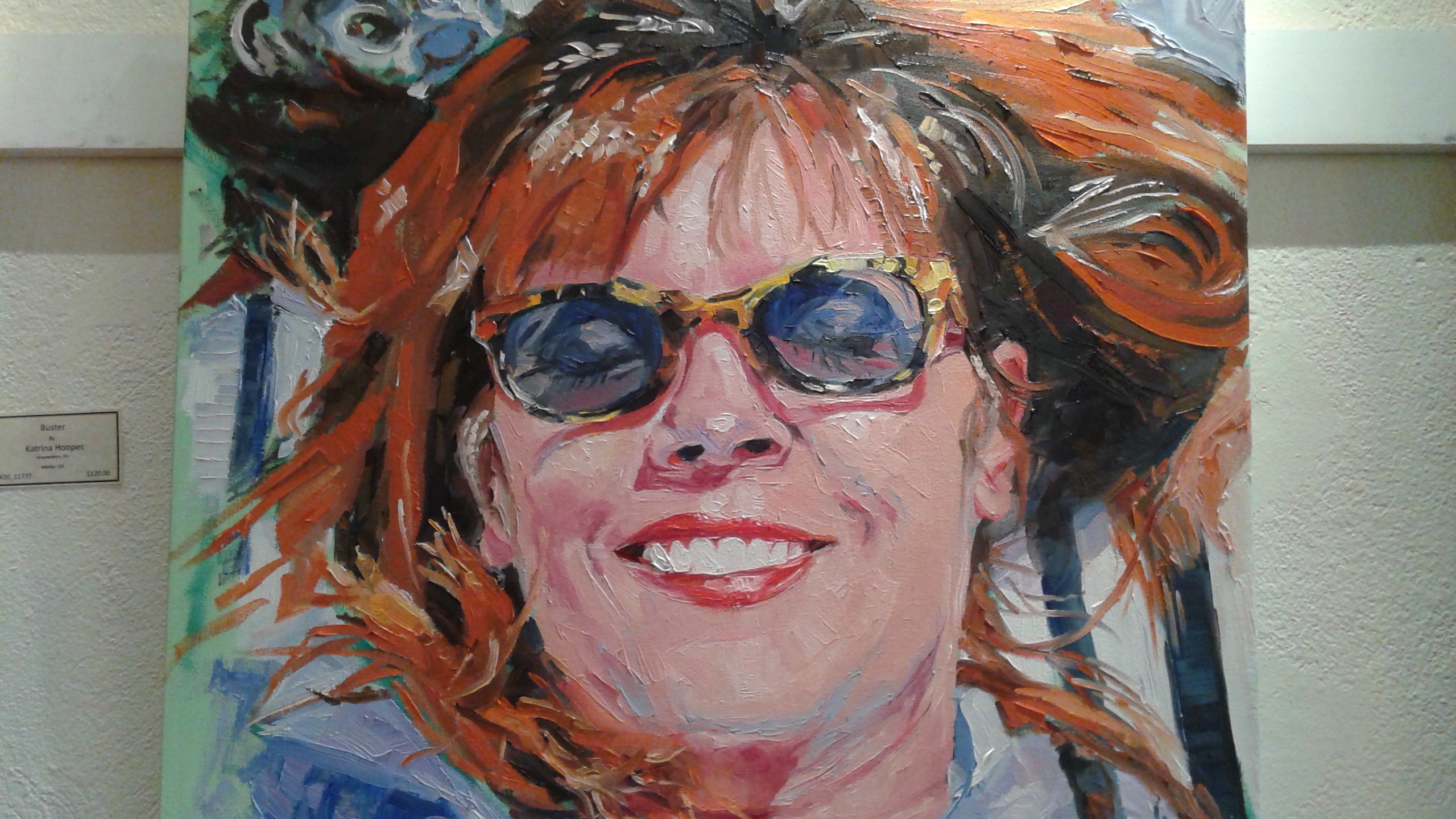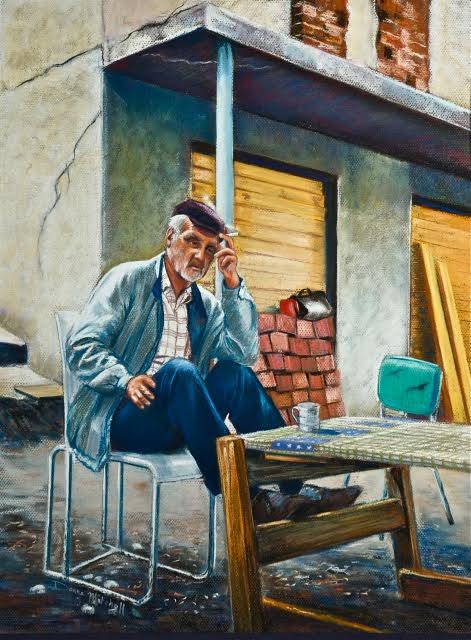 Gallery 50 is also featuring artists Katrina Hoopes and Donna Mitchell in a show called "2 Women, 2 Points of View".  The two artists have very different styles and applications for their work crating a most interesting contrast for this show.  Katrina Hoopes, an impressionist oil painter, uses bold strokes in both large and small formats.  Donna Mitchell, a traditional realist, works in pastel using brilliant colors and interesting subjects in her compositions.
Friday, July 17
Gallery 20 East will unveil a new show called VIEWS: Expressive Landscapes, featuring painting by  Jackie Jouvenal, Jan Kauffman, Linda Kirvan and Ann Shaefer.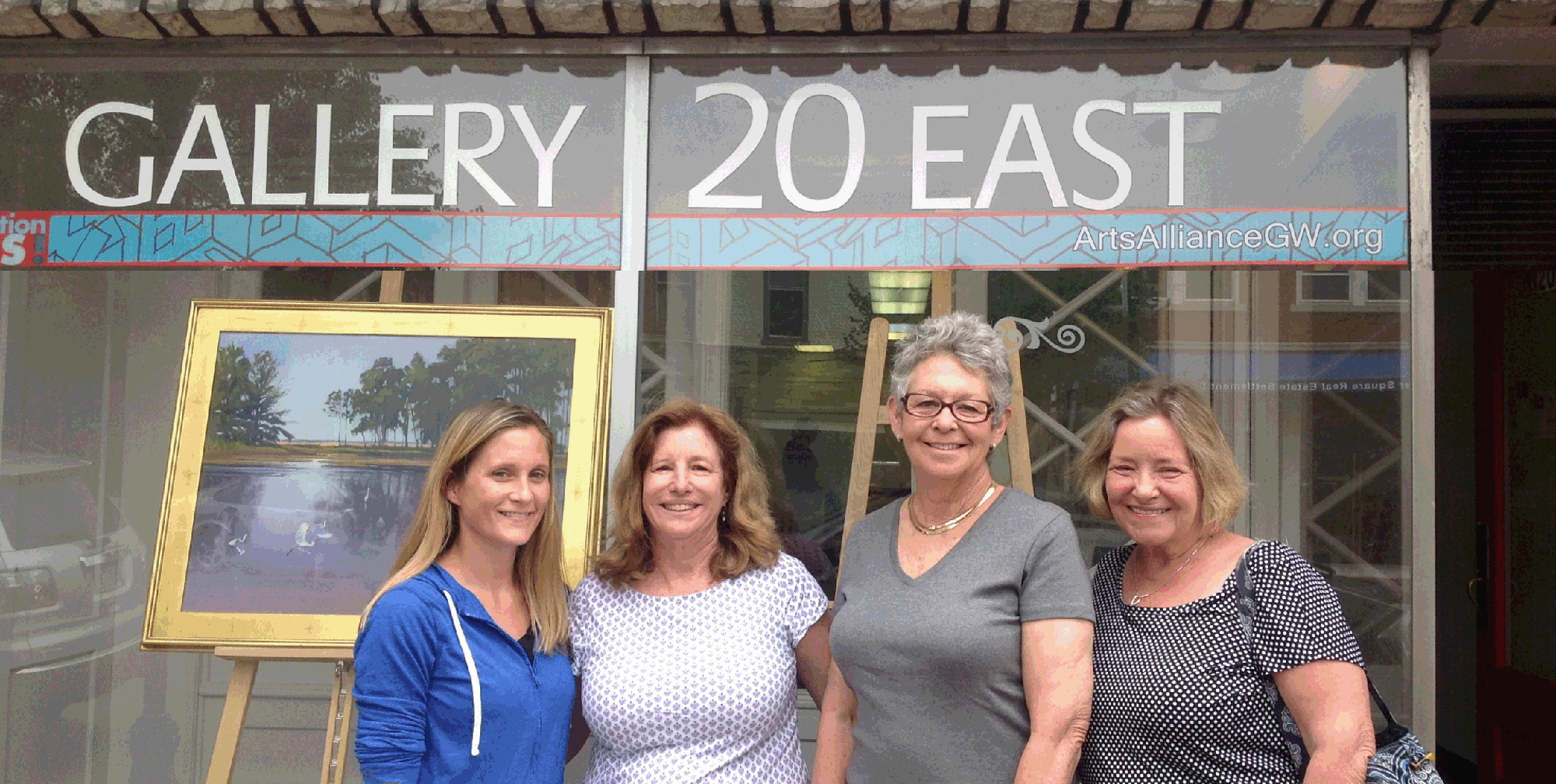 A special Opening Reception will be held from 5:00 – 8:00 pm to mark the occasion.  The four artists, who are from the Frederick, MD and Washington, DC area, share their contemporary and intimate interpretation of the classic landscape painting. Deftly using color, light and movement their paintings draw us in capturing the atmosphere of an evanescent moment in time.  Music for the reception will be provided by pianist Sharon Rost.
Wine Down Friday activities and receptions are also planned at Gallery 50 (50 W. Main St.),  42 West ARTS Co-Op (42 W. Main St.), and the Ceramic Arts Center of Waynesboro (13 S. Church St.) between 5 and 8 p.m.
One of the area's most popular performers, Kerensa Gray, will be featured at Center Square (rain site Gallery 50) from 5:30 – 8:00 pm.  Winner of the 20th Annual Billie Holiday Vocal Competition, Gray is often compared to jazz icons such as Etta James, Ella Fitzgerald and Diana Krall.  She will be accompanied by pianist Beth Trez.
Saturday, July 18
"The Willys Duo";  Bill Serfass (vocals and guitars) and Neil Ecker (vocals and percussion instruments), will be making their Destination ARTS! debut in Center Square (rain site Gallery 20 East) from 2:30 – 5:30 pm. This popular group from Gettysburg features a repertoire which includes a wide variety of acoustic rock, from the Beatles to Wilco, as well as original songs in a similar style. They have been performing together since 1992.
Andy Smetzer will be demonstrating his techniques for creating Digital Art from 2:00 to 4:00 pm in 42 West Arts Co-Op.  He will explain how he keeps a large library of photographs of random objects such as rocks, tree stumps, and clouds, and then uses these images on future projects to form a new creation.
Sunday, July 19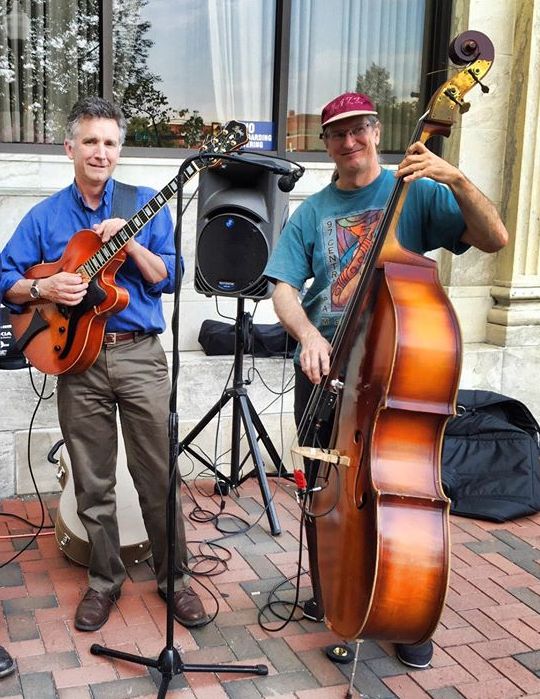 Ken Jankura (vocals and upright bass), Joe Dennison (guitar), and Bob Jones (drums) will play jazz standards in Center Square (rain site Gallery 20 East) from 2:00 to 4:00 pm. The trio are well known throughout the region and have been playing contemporary jazz, blues, and other genres for more than 20 years.
Musical performances are supported in part by the Pennsylvania Council on the Arts, a state agency funded by the Commonwealth of Pennsylvania and the National Endowment for the Arts, a federal agency.
"Destination ARTS!" currently features five galleries –
Gallery 50 (50 West Main Street)
Gallery 20 East (20 East Main Street)
42 West ARTS (42 West Main Street)
The Ceramic Arts Center of Waynesboro (13 South Church Street)
The Contemporary School of the Arts & Gallery (10 East Main Street)
Together, the galleries display oil paintings, watercolors, pottery, fiber arts, sculpture, photographs, furniture, prints and much more. They are open each week as follows:
Thursdays from 1:00 to 4:00 ( Gallery 50 and 42 West ARTS Co-Op only)
Fridays from 5:00 to 8:00 p.m.
Saturdays from 12:00 to 6:00 p.m.
Sundays from 1:00 to 4:00 p.m.

For more information, visit artsalliancegw.org.