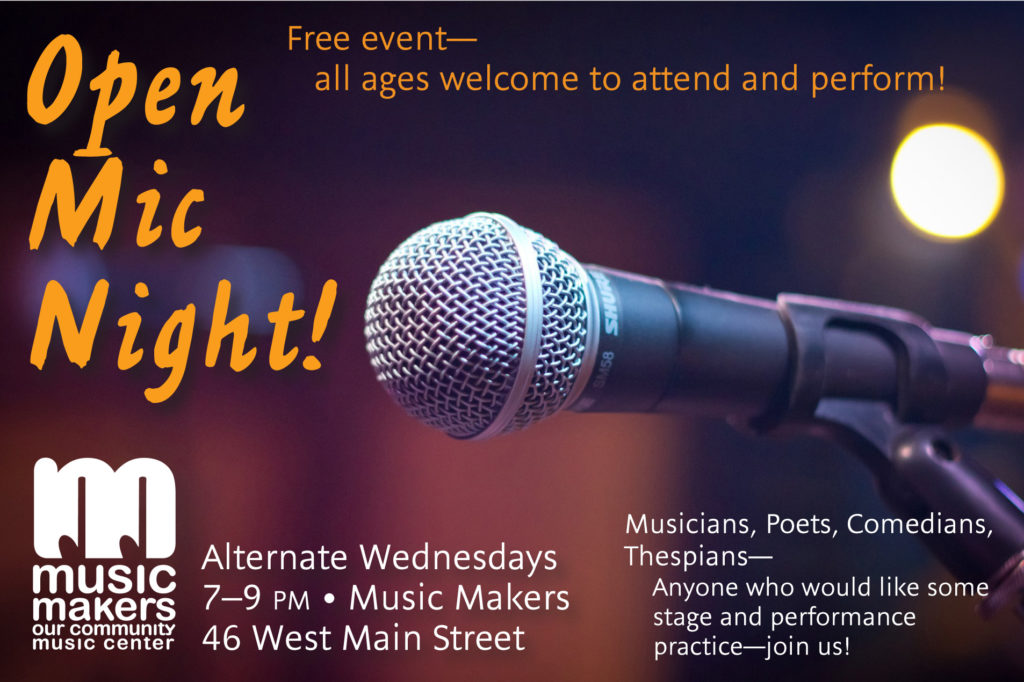 Are you a musician looking for a place to jam with others? Are you an emerging musician looking to practice in front of an audience more? Are you a music lover who enjoys supporting local music and live performances?
If you answered YES to any of these questions, you need to check out our Open Mic Night!
Everyone is invited to join us every other Wednesday from 7–9 p.m.
Check our Calendar of Events in our Activities tab for the next date.
This free event is open to all music abilities and talents to perform. Not a musician, but enjoy performing spoken word or slam poetry? —you're welcome to join in, too!
For more info call 717-655-2500 or email us at contact@ArtsAllianceGW.org