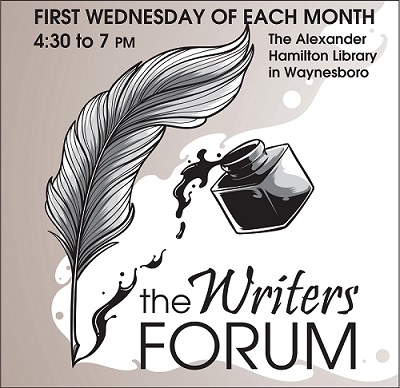 The Writers Forum, sponsored by the Arts Alliance of Greater Waynesboro, meets from 4:30–7 p.m. on the first Wednesday of every month in the Alexander Hamilton Memorial Free Library.
(Please use the rear entrance of the library. The meeting will be held on the second floor, with an elevator available if needed.)
Each month will have a prompt to inspire writings, but other subjects are welcome as well as all genres of writing.
For more information, call (717) 352-8059 and ask for Jerry Kowallis or email gk6684@netscape.net
Follow us on Facebook to learn the prompt each month.