Family Tree Keepsake
February 1 @ 6:00 pm

-

8:00 pm

$35.00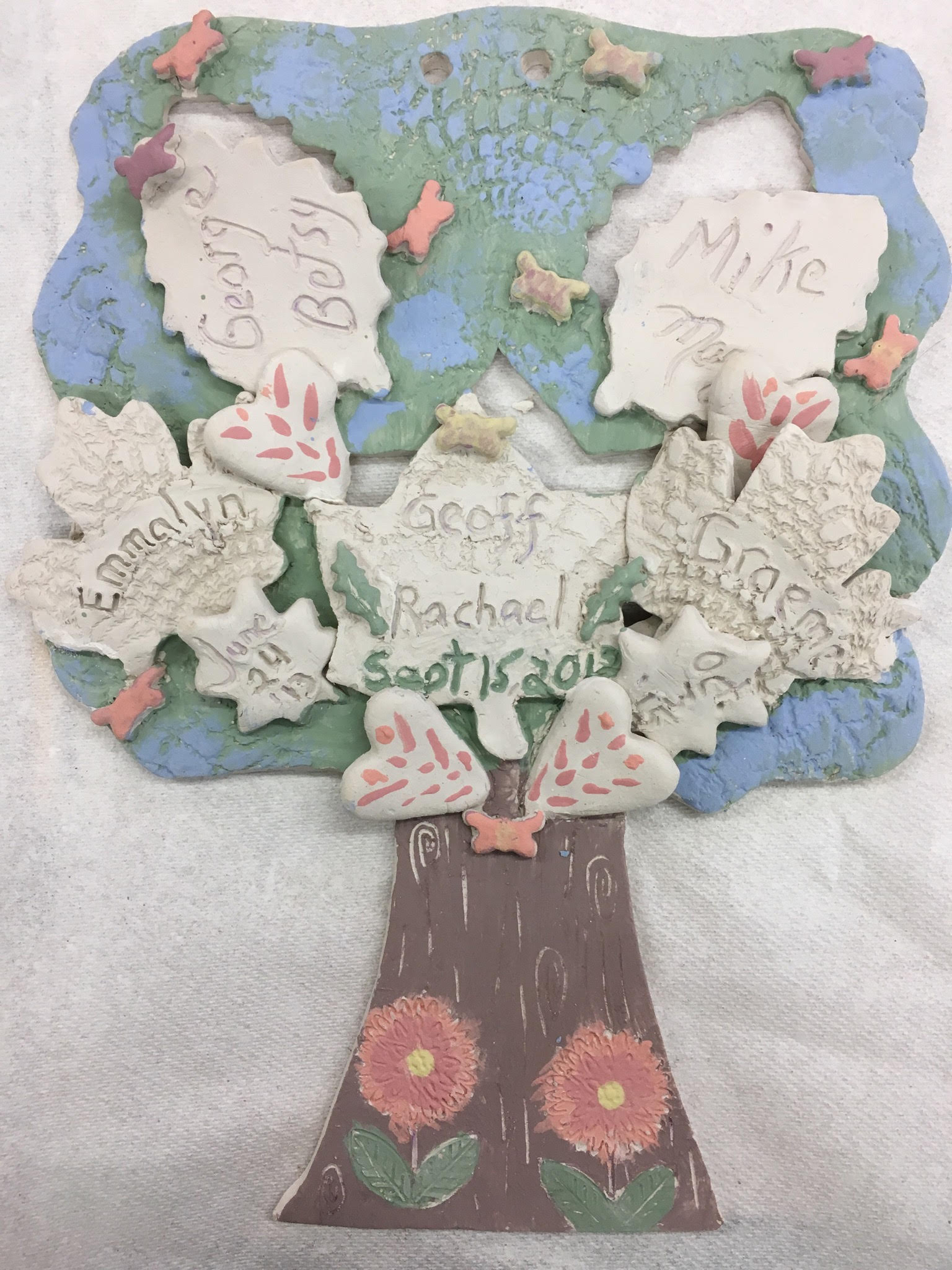 Join Mary at the studio and create a very special one-of-a-kind family tree heirloom on Friday, February, 1st from 6:00-8:00 at the Ceramic Arts Center, 13 S. Center Street, Waynesboro, PA 17268
Mary Ashe-Mahr will guide you step by step as you design and record your family history in clay. This is a personalized and unique creation, which is perfect to celebrate an anniversary, a wedding, a birth or for yourself when you record your family tree.
It will be made from durable white stoneware clay and is designed to hang on the wall. This workshop is $35.00 and includes the instruction, materials, glazes and firings.
For more information e-mail Mary Ashe-Mahr at [email protected] or call 717-372-7906.
Private Corks and Clay sessions can be scheduled through the Ceramics Arts Center. Gather your own group of 7 or more friends to get muddy with us! Host joins session for free with 7 registered guests.
Note: Free Parking is available on the street after 5:00, or in the Lutheran Church's parking lot just down the street from the Ceramic Arts Center.
Inclement Weather Policy
The Arts Alliance of Greater Waynesboro (AAGW) recognizes the fact that inclement weather can affect the organizations's ability to be open for business, hold events, and the employees' and volunteers' abilities to get to and attend events. The safety of the AAGW's employees and volunteers is paramount to the organization. If any of the following events occur, Gallery 50, Music Makers, and all events associated with the AAGW are considered cancelled for that day:
(1) The governor declares a weather emergency and asks people to stay off the roads
(2) Waynesboro Area School District cancels school or after-school activities due to inclement weather
(3) Penn State Mont Alto cancels evening classes.
The AAGW will make every attempt to update social media to reflect the cancellation by 3pm for any evening events and by 8:30am for any morning events, but any notification stating one of the (3) events listed above has occurred should be considered notification of the cancellation.