June Book Club- Milkman by Anna Burns
June 2 @ 1:30 pm

-

3:00 pm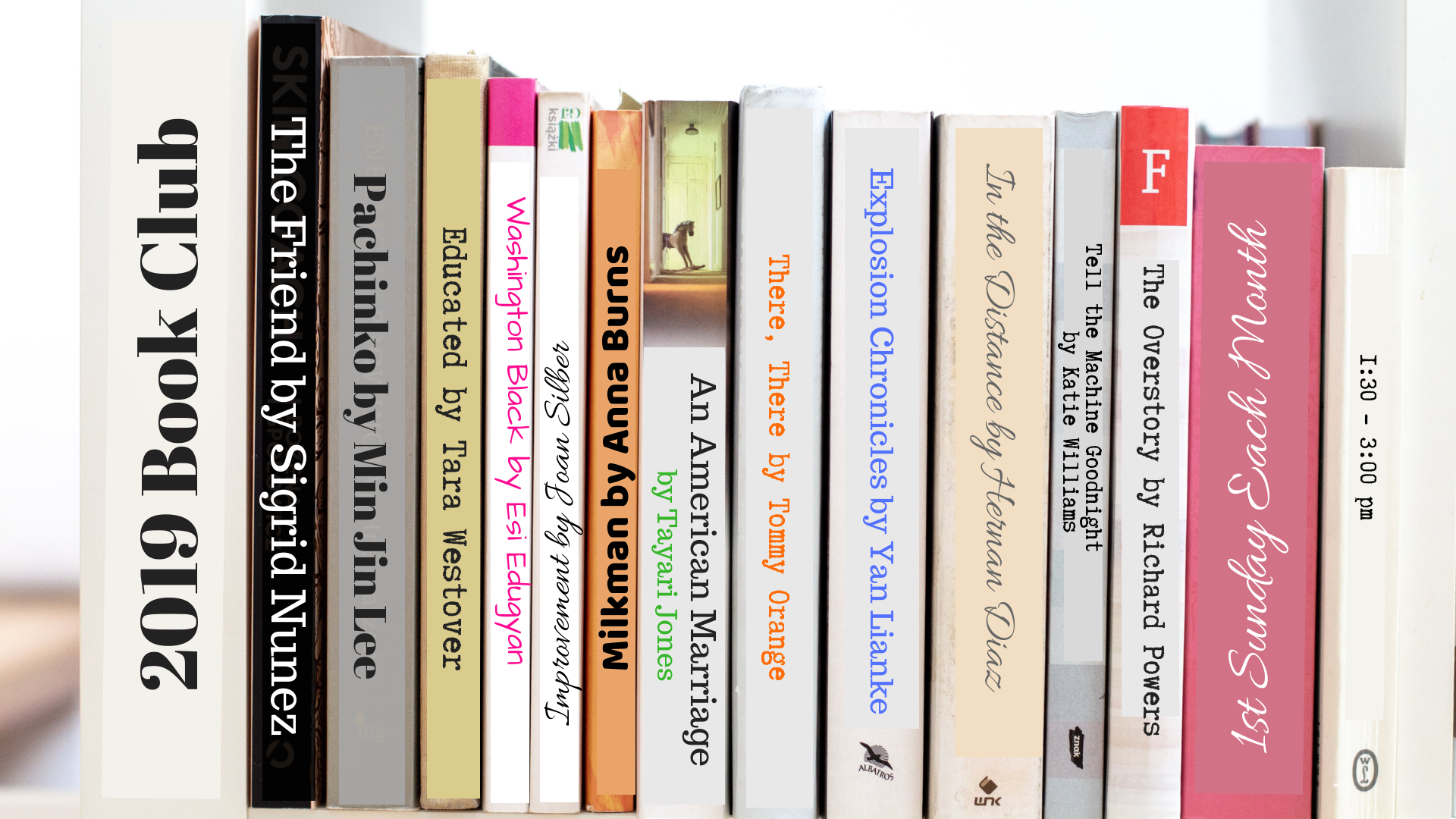 Join us for June's book club discussion about Milkman by Anna Burns.
Excerpt from the Washington Post review:
Despite taking place 40 years ago, "Milkman" vibrates with the anxieties of our own era, from terrorism to sexual harassment to the blinding divisions that make reconciliation feel impossible. This is a #MeToo testimony in the context of a civil war, a world in which every element of daily life — newspapers, movies, bars, cars, even butter — is tagged as us or them with potentially deadly consequences. "It was revenge and counter-revenge," Burns writes, "reeling and spinning," a society allergic to itself, hypervigilant to the point of madness. In an interview posted by the Booker Prize Foundation, Burns said that "Milkman" was inspired by her own experience: "I grew up in a place that was rife with violence, distrust and paranoia, and peopled by individuals trying to navigate and survive in that world as best as they could."
Full Review at: https://www.washingtonpost.com/entertainment/books/milkman–one-of-the-most-challenging-books-of-the-year–is-also-one-of-the-most-rewarding/2018/12/04/c3be904c-f764-11e8-8c9a-860ce2a8148f_story.html?utm_term=.6d25134e7263
Inclement Weather Policy
The Arts Alliance of Greater Waynesboro (AAGW) recognizes the fact that inclement weather can affect the organizations's ability to be open for business, hold events, and the employees' and volunteers' abilities to get to and attend events. The safety of the AAGW's employees and volunteers is paramount to the organization. If any of the following events occur, Gallery 50, Music Makers, and all events associated with the AAGW are considered cancelled for that day:
(1) The governor declares a weather emergency and asks people to stay off the roads
(2) Waynesboro Area School District cancels school or after-school activities due to inclement weather
(3) Penn State Mont Alto cancels evening classes.
The AAGW will make every attempt to update social media to reflect the cancellation by 3pm for any evening events and by 8:30am for any morning events, but any notification stating one of the (3) events listed above has occurred should be considered notification of the cancellation.