Known & Discovered: Artful Expressions
January 11, 2019 @ 6:00 pm

-

8:00 pm

Free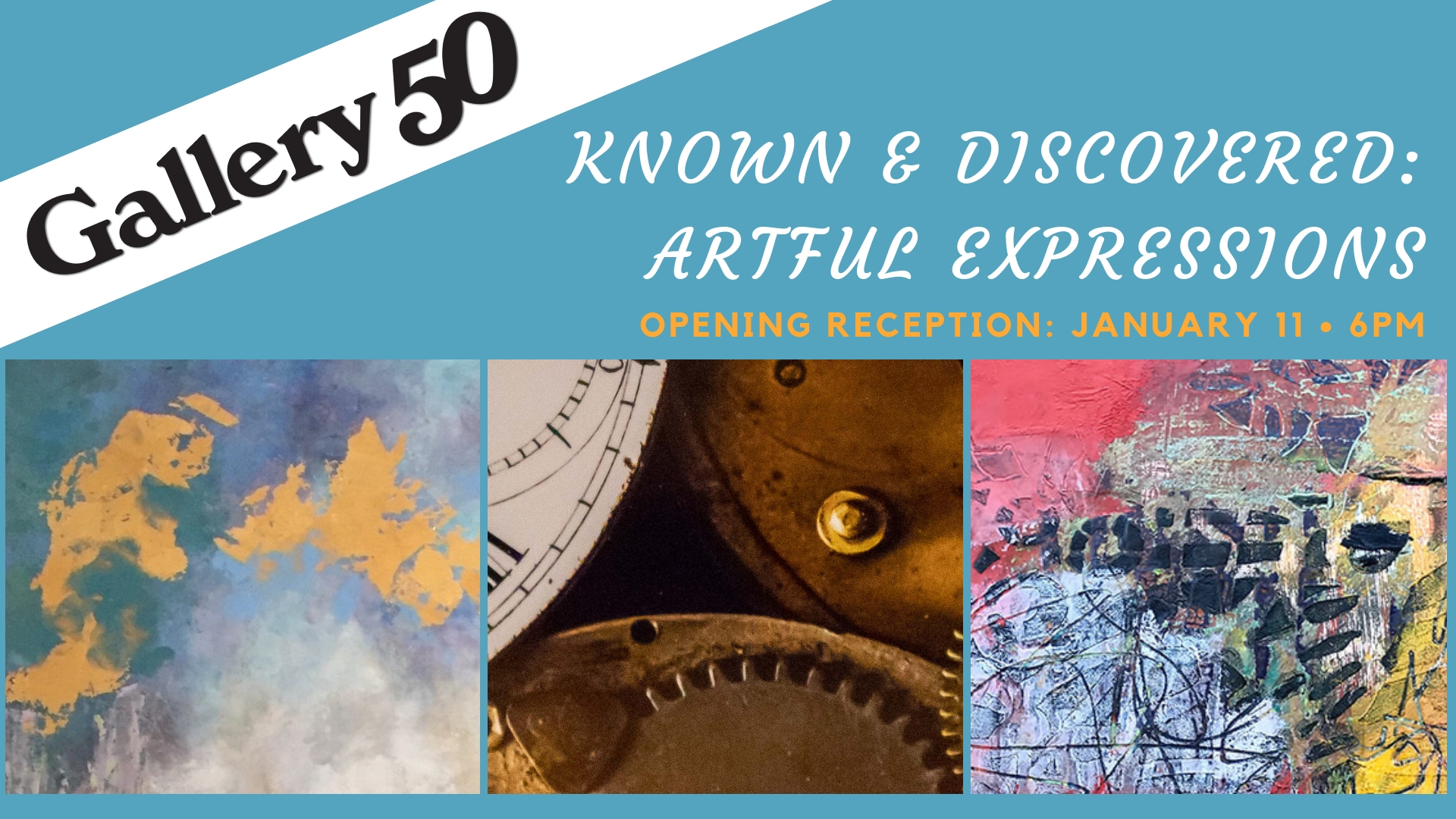 Join us for our first Gallery Art Show of 2019: Known & Discovered- Artful Expressions. Everyone has their own way of perceiving things. This new show will entice you to see everyday items captured in artful expressions to give them new life, gaze upon images created to find hidden meanings, and discover what lies beyond the initial glance of the paintings.
The show will feature works from local artists: Beth Berry, Catherine Christopher, Christine Lehman, Colleen Clapp, & Marion Griffin. Visit our website to learn more about each of our featured artists and see previews of their works that will be displayed and for sale during the show. Our website is www.artsalliancegw.org/gallery50
The artists will be available on opening night to discuss with the public their works and share what is known about the creation of each piece. In addition to lively discussions with the artists, we will also have Jan Zell Wines & Ciders on site offering glasses and bottles for purchase.
Inclement Weather Policy
The Arts Alliance of Greater Waynesboro (AAGW) recognizes the fact that inclement weather can affect the organizations's ability to be open for business, hold events, and the employees' and volunteers' abilities to get to and attend events. The safety of the AAGW's employees and volunteers is paramount to the organization. If any of the following events occur, Gallery 50, Music Makers, and all events associated with the AAGW are considered cancelled for that day:
(1) The governor declares a weather emergency and asks people to stay off the roads
(2) Waynesboro Area School District cancels school or after-school activities due to inclement weather
(3) Penn State Mont Alto cancels evening classes.
The AAGW will make every attempt to update social media to reflect the cancellation by 3pm for any evening events and by 8:30am for any morning events, but any notification stating one of the (3) events listed above has occurred should be considered notification of the cancellation.