Live Music Friday! Dino Delray
October 23 @ 5:30 pm

-

8:00 pm

FREE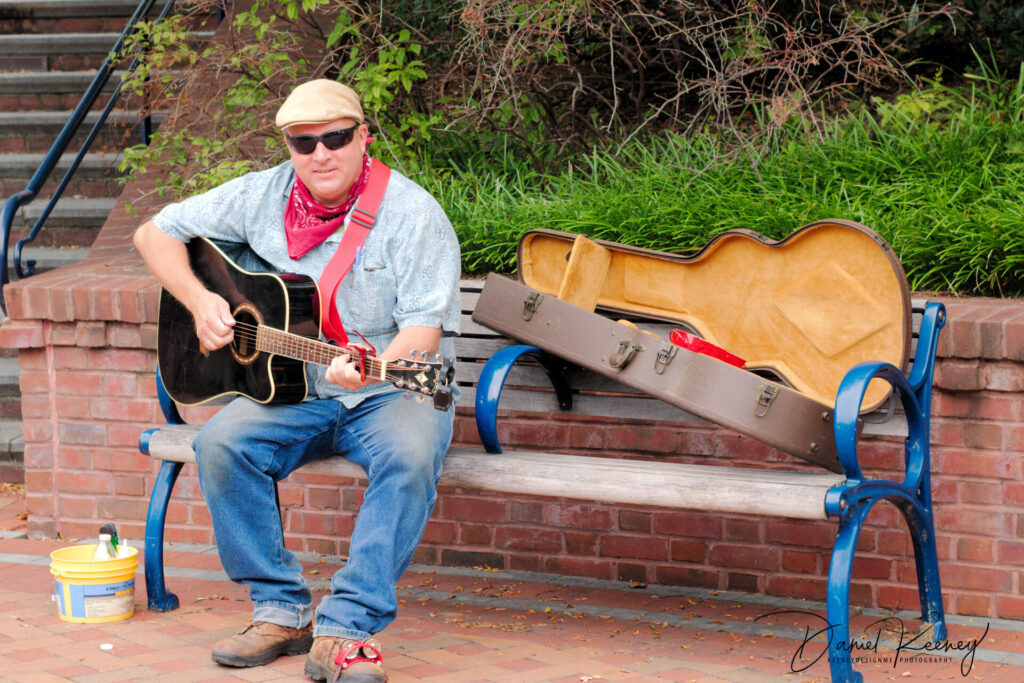 Free admission!
Dino Delray is a present-day resident of the Hagerstown, MD area and a journeyman singer-songwriter, having performed throughout the United States. He has recorded several CDs and some of his recorded material has been featured in radio advertisements. Locally, he has performed with "Five and Dime Combo" (with Sharon Curran), "The Compadres," "Cooking With Fire" (with Ernie Bradley), and frequently with "Dancing" Dave Dishneau.
Dino plays the guitar, piano, bass, and drums. His music is a blended style that draws from a diverse palette of musical influences. Blues, vintage country, rockabilly, 1960's popular music, and standards are all in the mix that creates a rootsy collage of sounds. His performances and venues run the gamut as well, from piano bar music to children's fare, senior entertainment, and everything in between. Dino hosts group instructional lessons/jams in an easy going, informal setting for ukulele, guitar, and mixed instrument format. He is also a radio deejay, showcasing his vast collection of recorded music.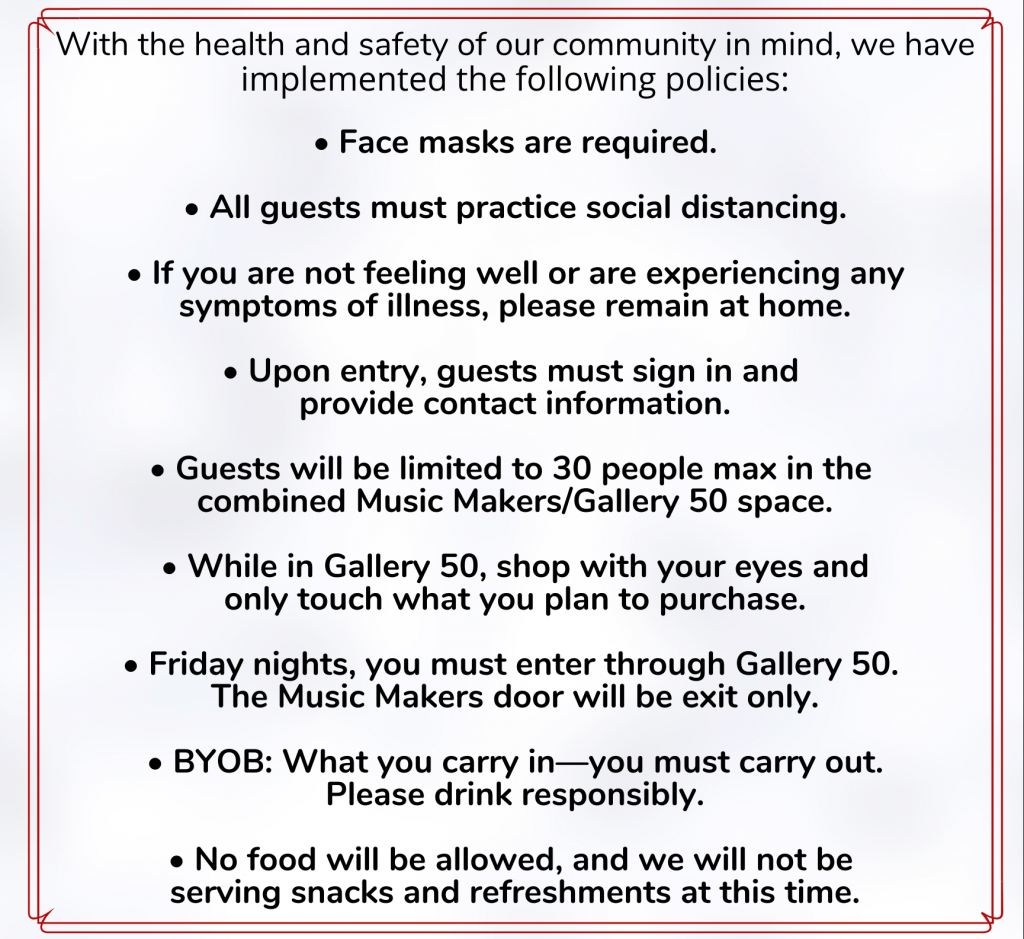 In Music Makers, chairs have been spaced to provide safe social distancing for both our performers and audience members. Musicians are also required to wear masks when they are not performing.
Inclement Weather Policy
The Arts Alliance of Greater Waynesboro (AAGW) recognizes the fact that inclement weather can affect the organizations's ability to be open for business, hold events, and the employees' and volunteers' abilities to get to and attend events. The safety of the AAGW's employees and volunteers is paramount to the organization. If any of the following events occur, Gallery 50, Music Makers, and all events associated with the AAGW are considered cancelled for that day:
(1) The governor declares a weather emergency and asks people to stay off the roads
(2) Waynesboro Area School District cancels school or after-school activities due to inclement weather
(3) Penn State Mont Alto cancels evening classes.
The AAGW will make every attempt to update social media to reflect the cancellation by 3pm for any evening events and by 8:30am for any morning events, but any notification stating one of the (3) events listed above has occurred should be considered notification of the cancellation.