Live Music Friday! Jerry Rigged
February 28 @ 5:30 pm

-

8:00 pm

Free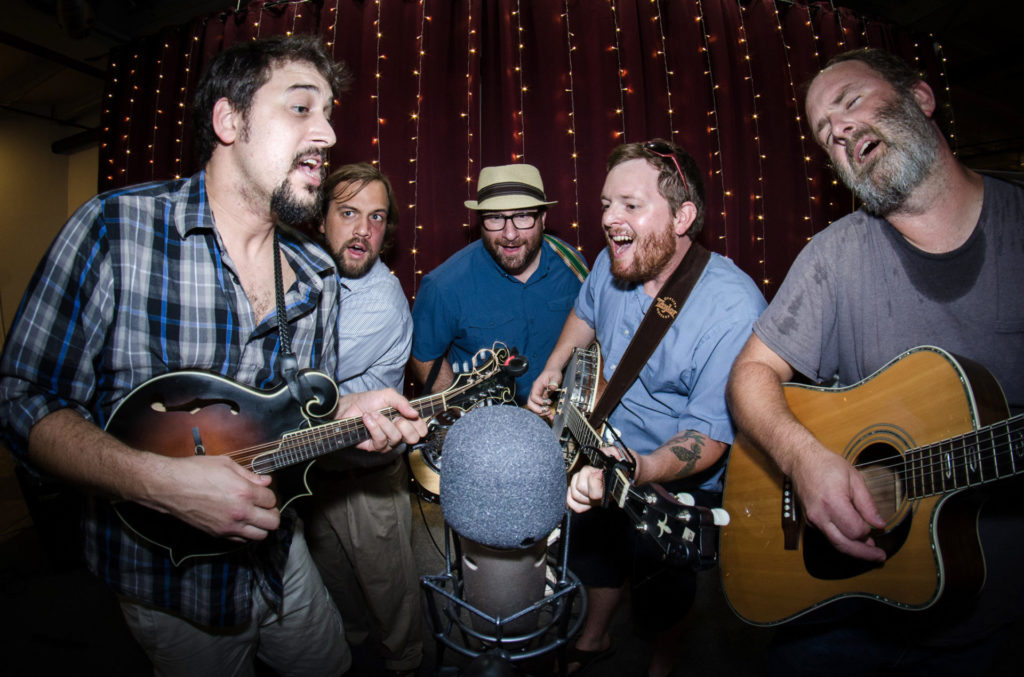 Daniel Emig-Vocals, Banjo,Violin
Andrew Jones-Vocals, Mandolin
David Welch-Vocals,Guitar
Jared Wenerd-Vocals, Upright Bass
TJ Enderlein- Vocals, Dobro
Originally based around Grateful Dead covers and some original songs that the musicians had been playing for some time, Jerry Rigged soon began adding more traditional American folk tunes and bluegrass, which came to be a defining element of their sound.
The band is constantly seeking to cover new musical ground, and their live shows are an eclectic mix of originals, traditional songs, and covers ranging the Dead Milkmen to Phish. The end result is a unique and energetic blend of Americana, bluegrass, punk, old-timey, and other musical genres.
Inclement Weather Policy
The Arts Alliance of Greater Waynesboro (AAGW) recognizes the fact that inclement weather can affect the organizations's ability to be open for business, hold events, and the employees' and volunteers' abilities to get to and attend events. The safety of the AAGW's employees and volunteers is paramount to the organization. If any of the following events occur, Gallery 50, Music Makers, and all events associated with the AAGW are considered cancelled for that day:
(1) The governor declares a weather emergency and asks people to stay off the roads
(2) Waynesboro Area School District cancels school or after-school activities due to inclement weather
(3) Penn State Mont Alto cancels evening classes.
The AAGW will make every attempt to update social media to reflect the cancellation by 3pm for any evening events and by 8:30am for any morning events, but any notification stating one of the (3) events listed above has occurred should be considered notification of the cancellation.