High school music theory, chorus, and jazz band inspired local musician Brian Shermeyer to pursue music. He shares his songwriting process, music influences, and some much-needed peace & love.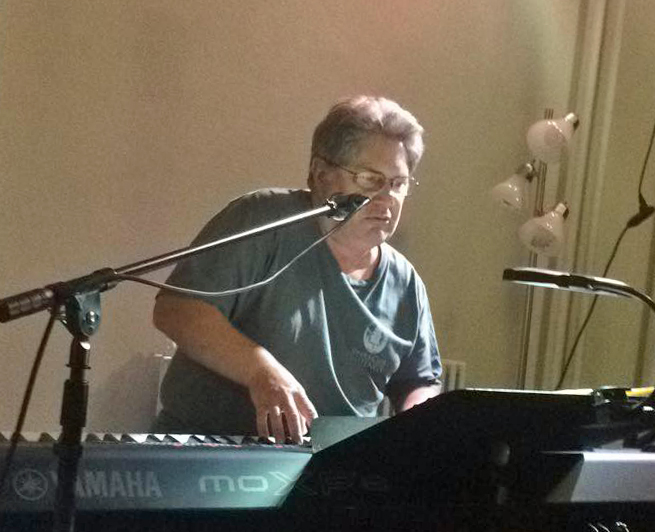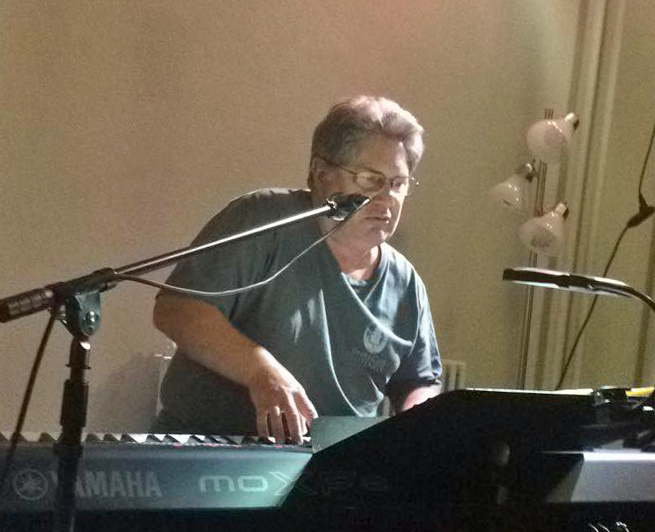 Instrument: Keyboard
How would you describe your music?
It is jazz-rock/jazz-fusion with sections for improvisation. The chord structure and rhythms are complex. The lyrics are thought-provoking.
Please walk us through your songwriting process.
It usually starts with an idea. Then I think about the message I want to deliver in general and the style of music that best supports communicating that message. Next, I sit at the keyboard and begin to improvise. I follow the flow of what I want to write about with the music I am creating. Eventually, melodies and chords structures form. I often work out the lyrics by reading articles regarding the subject matter and taking notes; then I bring my own life reflections into the composition.
Who are your biggest music influences?
Chicago; Blood, Sweat & Tears; Yes; Emerson, Lake & Palmer; Chick Corea; Return to Forever; Herbie Hancock; Weather Report; Steely Dan; The Beatles; Pat Metheny; Crosby, Stills, Nash & Young
What is your favorite song to perform? Why?
There are four songs (all instrumental) that are my favorites—my audiences really love them too. 🙂
"Friend & Lover" is an original composition. It is free-flowing jazz-fusion piece with great melodies and lots of room for improvisation.
"Watermelon Man" by Herbie Hancock. It allows me to really jam and funk out.
"Spain" by Chick Corea. I loved his song from the first time I heard it in the early 70s, but it was technically an almost impossible piece of music to play. I finally mastered it over the past year, and it has opened up my musical world.
"First Circle" by Pat Metheny. This piece is in 22/8 time. It is all about feel, and it is an amazing complex composition.
As a musician, what challenges have you faced during the COVID-19 shutdown?
The biggest challenge or disappointment has been not being able to jam/play with other musicians.
Listen to Brian Shermeyer's music on YouTube! He just uploaded a new composition featuring Brad Munn on guitar entitled "A Wander in the Wilderness"