Singer-songwriter Jennie Avila gave us insight into her songwriting process: "It's always different, but usually I start with words, half of which I need to let go to leave room to emote. Emotional songs tend to get written faster than conceptual ones. I love them all."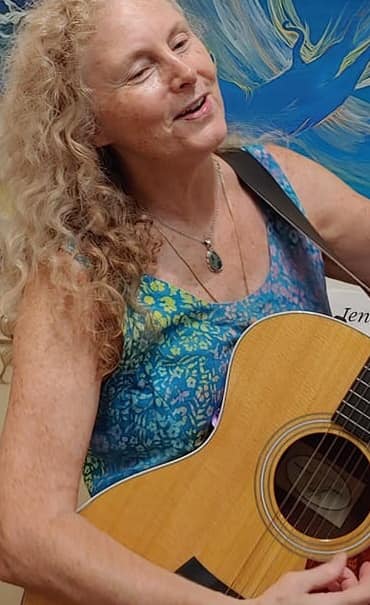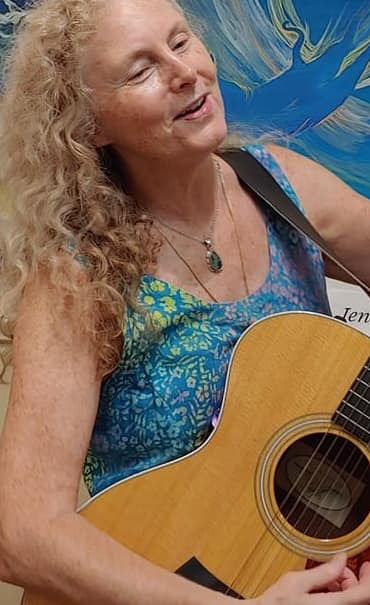 Instruments: Acoustic guitar & hand percussion
What inspired you to start creating and performing music?
Hitchhiking across the country and singing for my supper
Who are your biggest music influences?
Joni Mitchell, Bonnie Raitt, and Emmylou Harris
What is your favorite song to perform? Why?
"How Rich the Life"
It is both emotional and conceptual. I wrote it when one of my best friends from high school died of leukemia. It is a personal remembrance of our time together, which turned out to be universal. I've even sung it at weddings by simply changing a few words near the end.
As a musician, what challenges have you faced during the COVID-19 shutdown?
Keeping my energy up
Learn more about Jennie Avila, her music, and her artwork:
Watch a recent performance from Jennie, recorded at home for HCC's Virtual Earth Day.
www.jennieavila.com | www.civilwarcds.com | www.hotsouptrio.com