Destination ARTS! activities continue in Waynesboro, PA with art exhibits, special events, and live music scheduled at Gallery 50,  42 West ARTS Co-Op, the Ceramic Arts Center of Waynesboro, and the Contemporary School of the Arts & Gallery.  All performances and events are free unless otherwise indicated.
Thursday, November 12
Gallery 50 is planning a preview of three new shows celebrating the Holiday/Winter season, starting Thursday, November 12, 1:00 -4:00 pm. Over 80 new pieces of art are being featured.  The west window gallery theme is "Winter White", and the east window gallery will present "It's a Wonderful Still Life".  The main gallery will showcase "Fins, Feathers and Fur," featuring artist, Carol Wilks and her animal paintings rendered in pastel.
Friday, November 13
Wine Down Friday activities and receptions are planned at Gallery 50 (50 W. Main St.), 42 West ARTS Co-Op (42 W. Main St.), and the Ceramic Arts Center of Waynesboro (13 S. Church St.) between 5:00 and 8:00 pm.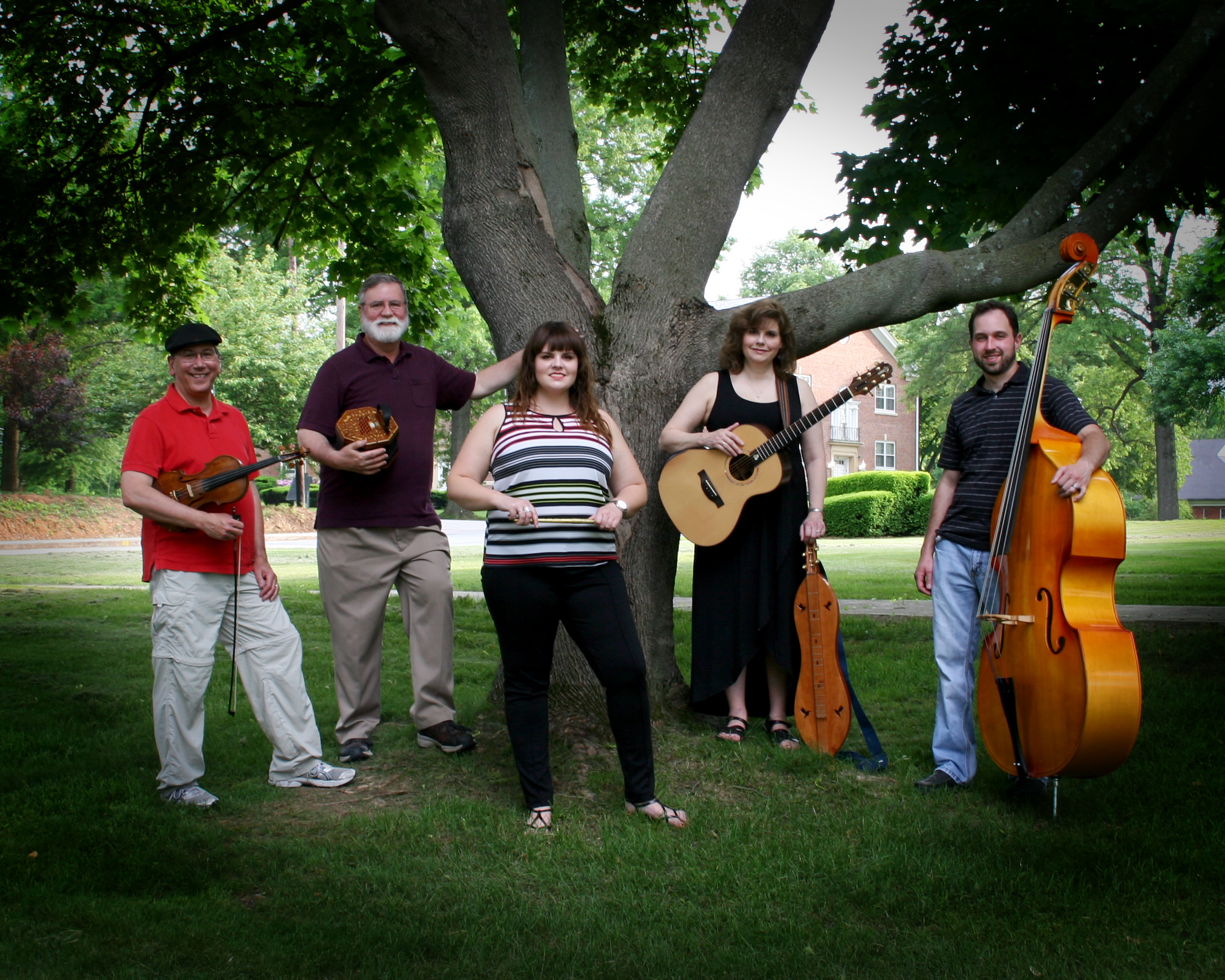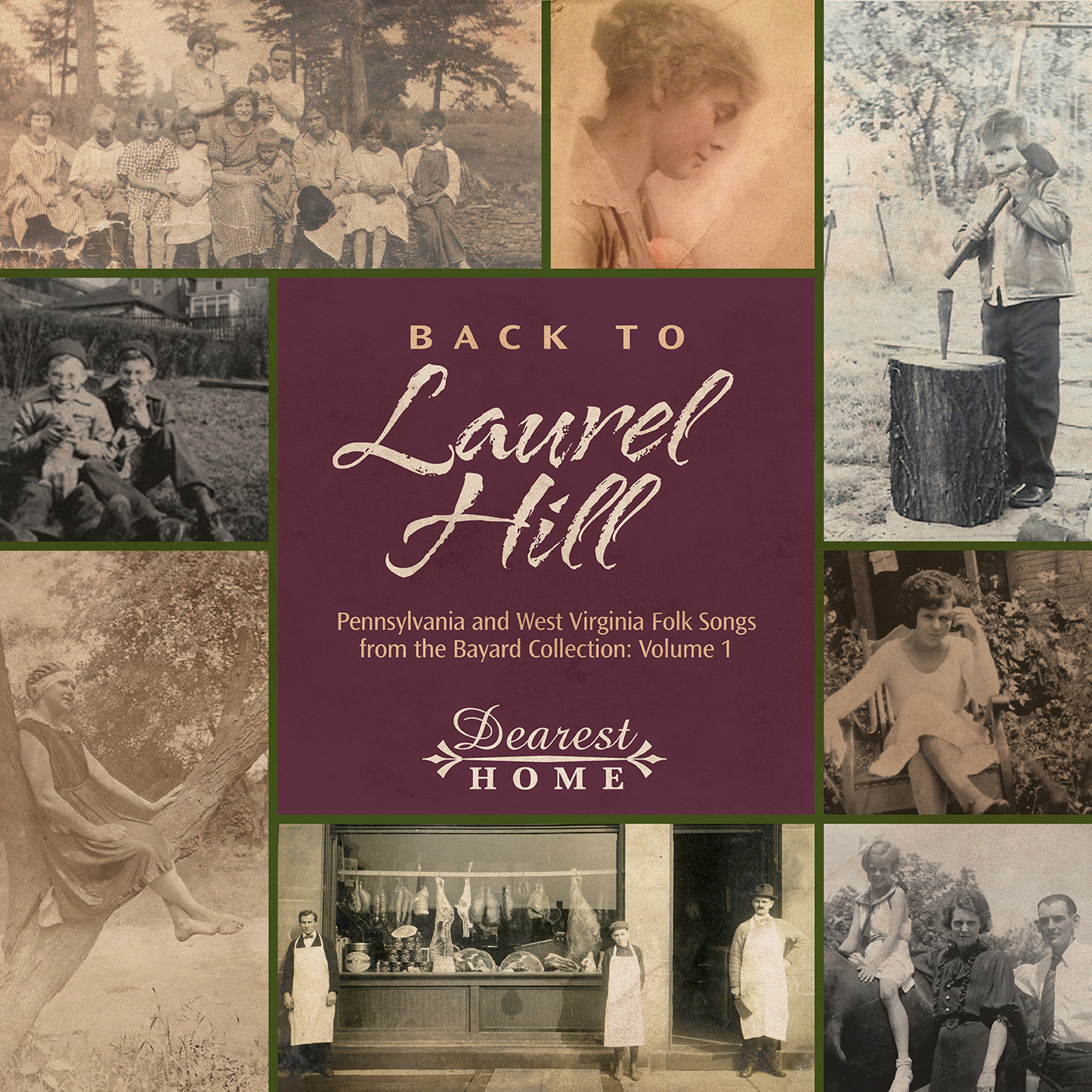 Dearest Home will perform from 5:30 pm to 8:00 pm in Gallery 50.   This will also mark the official U.S. CD release of "Back to Laurel Hill", Pennsylvania and West Virginia Folk Songs from the Bayard Collection:Volume 1. The album was released in Great Britain when Dearest Home performed at festivals there in July and August.  Expressive vocals with rich, next-of-kin harmonies interweave with sprightly dance tunes, as Dearest Home recreates traditional American–Appalachian music, especially from the Samuel Bayard Folk Song Collection (PA and WV), and from the US Civil War era.  They also  love to sing songs from Jean Ritchie and the Carter Family, as well as related pieces from Scotland, Ireland or England. Passion for all these traditions shines in every note! Based in Gettysburg, PA, the band includes Beth Folkemer (vocals, guitar, and mountain dulcimer), Margaret Folkemer (vocals and pennywhistle), Stephen Folkemer (vocals, concertina, and keyboards), Chuck Krepley (vocals, fiddle, and banjo), and Chris Barnabei, acoustic bass.

Patric Schlee will be creating original improvisational music on guitar, didgeridoo, flute and drums at 42 West ARTS Co-Op.  The public is invited to join in.
Saturday, November 14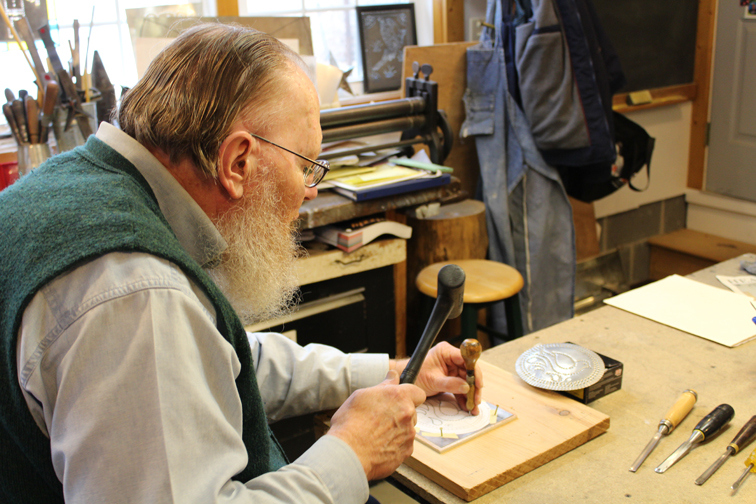 Bob North will be demonstrating tin piercing of his own designs and animals at 42 West ARTS Co-Op from 1:00 pm – 3:00 pm. J. Robert (Bob) North started tinsmithing as an economical Christmas gift in 1974 – he used salvaged tin from turpentine cans to make his wife an electrified lantern which is still in use. The project was a success and so interesting that he read all the library books he could find and began acquiring the necessary tools. Finally in 1989 he found a class to take in Lancaster, and later studied privately for four years with a master tinsmith in Eden, PA. As his expertise increased Bob taught the class in Lancaster and at several other craft schools, which is a natural progression as he taught elementary school for 32 years! He also holds classes at his shop along Country Club Road in Waynesboro. Not only does he cut and form the tin into modern lighting, but he really enjoys piercing the tin with small holes to allow the light to shine through. He currently has a selection of pierced tin nightlights at 42 West ARTS.
Donna Bingaman will be demonstrating painting a portrait in oil at 42 West ARTS from 12:00 pm to 2pm.  A native of Waynesboro, PA, she is an impressionist, realist, and a blender of originality and tradition, winning many best of shows and numerous other awards for her portraits and other subjects from flowers to genre, including sculptures in bronze.  As a child Donna was fascinated by faces and started sketching from life at an early age.  At the age of 16 she started to paint pastel portraits of her neighbors and family.  For many years she painted pastel portraits by commissions.  She discovered oil paint and it has been her favorite medium for portraits & commissions ever since.  Donna is a graduate of the Washington School of Art and has studied with several regionally and nationally artists.  She enjoys painting people and strives to capture the unique personality of each.  Donna's portraits have been exhibited at the Cumberland Valley and the Valley Art Show held at the Hagerstown Fine Art Museum, and she has been selected to have a one-woman show of her portraits at the Washington County Museum of Fine Arts.
Sunday, November 15

Galleries open 1:00 pm to 4:00 pm
Ongoing Shows
The members of the 42 West Arts Co-Op is continuing to spotlight a new show called "Forever Flowers" from 12:00 to 6:00. This show includes Donna Bingaman oil painting,  Lori Linthicum creative pottery, Tom McFarland painting, Denny Bingaman photography, Rod & Karri Benedict pottery, Ed Beard wood burning, Hollis Mentzer nature printing, Andy Smetzer photographer, and Jennifer Caldwell silver jewelry.

The Ceramic Arts Center of Waynesboro  hosts pottery classes and workshops including an introduction to Pottery Class, a Teen Wheel Throwing Class, a monthly Children's Class, and two hour Corks and Clay Workshops specializing in creating hand built projects.  The Ceramic Arts Center brings together area potters of all skill levels and ages with classes, pottery sales, and members have 24/7 access to the wheels and kiln.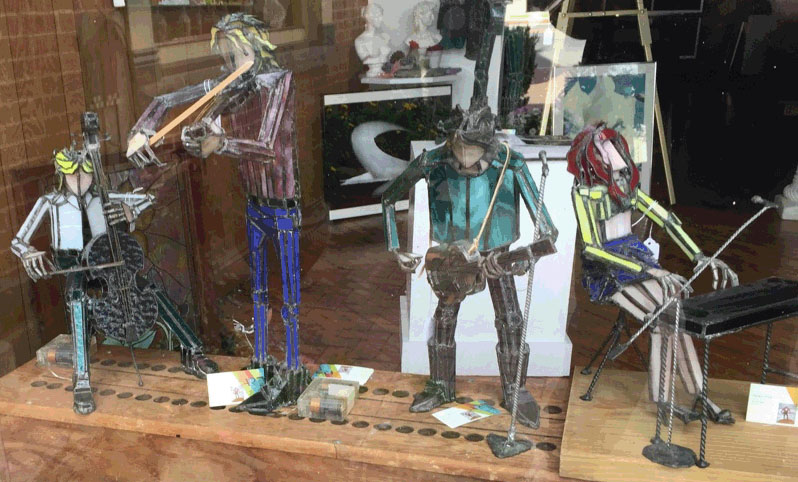 At the  Contemporary School of the Arts and Gallery stained glass artist George V. Grillo is having his first solo exhibit. The Contemporary School of the Arts and Gallery is located at 10 East Main Street.
Musical performances at Destination ARTS! are supported in part by the Pennsylvania Council on the Arts, a state agency funded by the Commonwealth of Pennsylvania and the National Endowment for the Arts, a federal agency.
Destination ARTS! currently includes:
Gallery 50 (50 West Main Street)
42 West ARTS (42 West Main Street)
Gallery 20 East (20 East Main Street)
The Contemporary School of the Arts & Gallery (10 East Main Street)
The Ceramic Arts Center of Waynesboro (13 South Church Street).
The galleries feature oil paintings, watercolors, pottery, sculptures, jewelry, photographs, furniture, and more. Most art is available for sale and  there is no charge for admission to the galleries.  This weekend, they will be open on:
Thursday from 1:00 to 4:00 p.m (Gallery 50 and 42 West Arts Co-Op)
Friday from 5:00 to 8:00 p.m.
Saturday from 12:00 to 6:00 p.m.
Sunday from 1:00 to 4:00 p.m.
For more information visit www.artsalliancegw.org or call 717-655-2915.