TRINITY PLAYERS TO PRESENT "THE VELVETEEN RABBIT"
DURING FINAL WEEKEND OF APRIL
The Trinity Players are currently preparing to bring their next production to the stage of Harbaugh Hall inside of Waynesboro's Trinity United Church of Christ.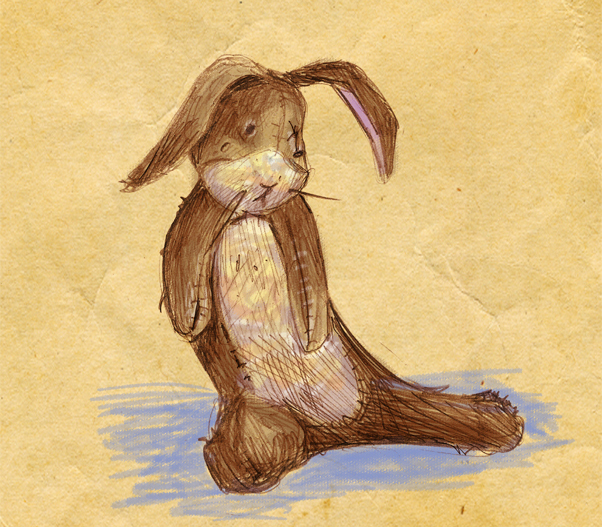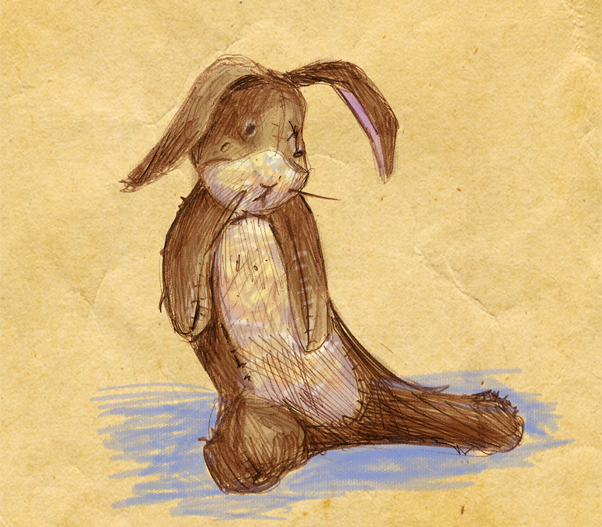 Adapted from Margery Williams' 1922 classic children's story, "The Velveteen Rabbit: The Musical" brings the book to life in a two-act play about love, loss and self-esteem, while remaining faithful to the spirit of Williams' original tale. "The Velveteen Rabbit" tells the story of a stuffed toy rabbit who longs to be made "real" through the magic of a little boy's enduring love. Though the most modest toy in the nursery, the rabbit learns about the joys and pain of becoming "real."
Performances of the show have been scheduled for Friday, April 24 at 7:00 p.m., Saturday, April 25 at 2:00 p.m. and 7:00 p.m. and Sunday, April 26 at 2:00 p.m.
Beginning on Monday, April 13, tickets will be sold inside the doors off the rear parking lot of the church, located at 30 West North Street, on Monday through Thursday from 4:00 to 6:00 p.m. Adult tickets are $10.00 each, and tickets for children under the age of 12 are $5.00. All tickets are general admission.
The production is directed by Carol Mowen with support from musical director, Debra Hollen, and technical director, Nick Mowen. Dave Wolf is the show's accompanist, and Karen Adams is the stage manager. Kay Yaukey leads the costume team with support from parents and volunteers. The cast includes children as young as the age of four, as well as adults from communities such as Waynesboro, Shippensburg and Greencastle.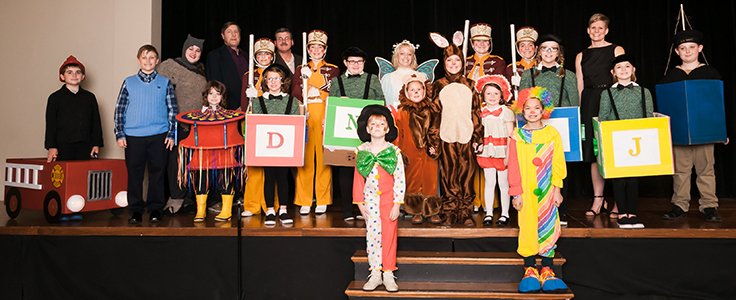 Cast
Velveteen Rabbit – Sara Policicchio; Boy – Donovan Yaukey; Nana – Francesca Yaukey; Skin Horse – Ivey Hicks; 1st Tin Soldier / Real Rabbit – Marissa Wolf;  2nd Tin Soldier / Real Rabbit – Makayla Boyd; 3rd Tin Soldier / Real Rabbit – Olivia Policicchio; 4th Tin Soldier / Real Rabbit – Katie Benedict; 1st Building Block / Huggsy – Kaelin Bowie; 2nd Building Block / Muggsy – Sarah Benedict; 3rd Building Block / Real Rabbit – Abbigayle Boyd; 4th Building Block / Buggsy – Nora Dickey; Fire Truck – Gregory Freeman; Model Boat –Jacob Smith; Jack-in-the-Box – Marcelo Policicchio; Spinning Top – Garrett Freeman; Baby Doll – Eve Dickey; Lion – Emma Hamilton; Clown – Hannah Hite; Fairy – Kristen Adams; Aunt Sally – Teresa Needham; Uncle Fred – Geoffrey Needham; Doctor – Dr. Greg Lyon-Loftus; Narrator – Emily Dickey
The book, lyrics and music for this adaption are by Barnes Boffey and Paul Pilcher. Additional music by Bob Love. Based on the book by Margery Williams. Produced by arrangement with Dramatic Publishing.
Anyone with questions about the show or desiring more information can send an e-mail to trinityplayerswboro@gmail.com or visit www.trinity-ucc.com/trinityplayers.
About Trinity Players
For more than 50 years, Trinity Players have produced musicals and dramas for audiences to enjoy. For at least 20 years, the "Costume Loft" (located in the church's attic) has helped community and school theater groups with loans of items for their productions. Trinity Players began under the leadership of Rev. Clay Moyer, who still acts as the group's guiding guru. The "Costume Loft" is managed by Kay Yaukey. Part evangelism and outreach, part educational and cultural opportunity, Trinity Players' productions address the universal themes of humanity. Shows involve members of the Trinity family and are also open to community participation.