Sorry, this event is cancelled. Come see us anyway!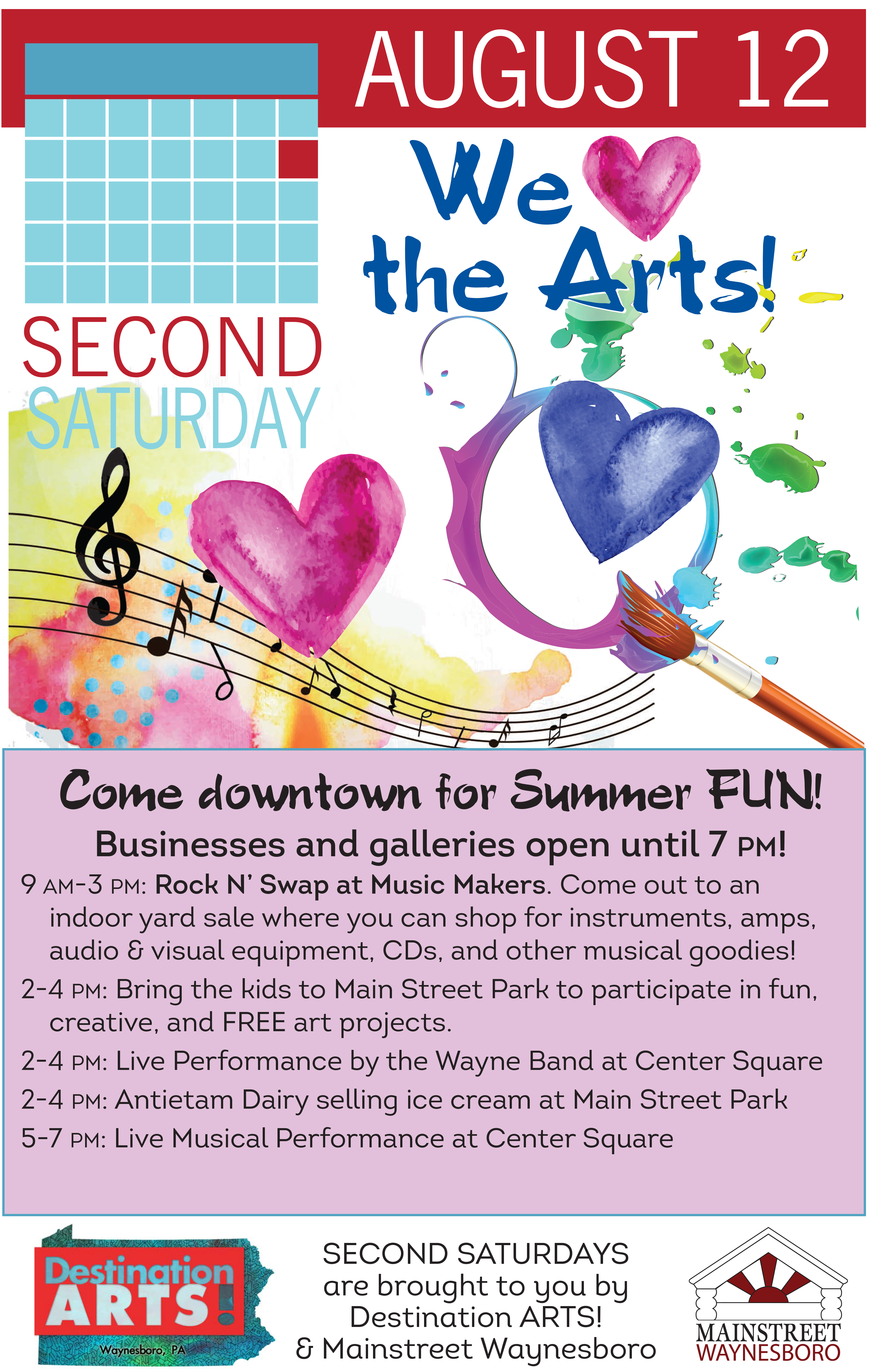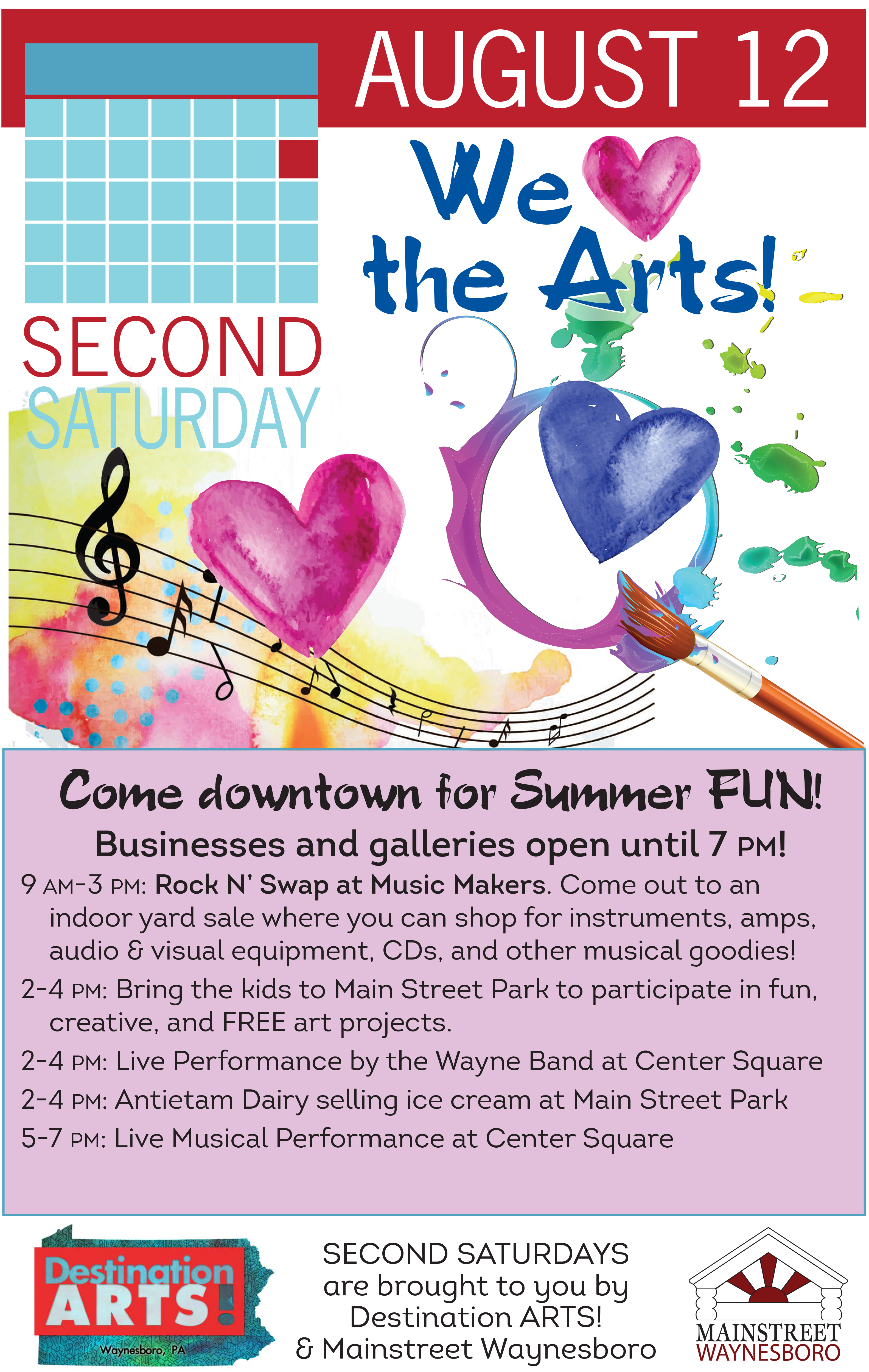 For the past three summers, AAGW has brought music to the community by inviting local musicians and bands to perform in Center Square. In an effort to bring more people downtown, the art galleries made a collective decision to partner with area businesses in one large community event each month called Second Saturdays.
"Our belief is that a strong arts community is key to vibrant economic development," said AAGW Executive Director Amy Stine. "If we can attract visitors with fun and free activities for kids and performances from our network of talented musicians, those same people will hopefully be encouraged to take advantage of the shopping and eating opportunities that are on Main Street."
Each Second Saturday will have an associated theme. August 12 is a "We Heart (love) the Arts!" Party.
For more information or see a lineup of upcoming activities, please visit www.artsalliancegw.org or call 717-655-2500.