The Arts Alliance of Greater Waynesboro (AAGW)
announces Kathyrn Gratton as its new Executive Director, with her first day beginning January 22, 2018. In this position, Gratton will coordinate community outreach, oversee the two artistic spaces that operate under the AAGW, and promote programs that align with Destination Arts. The AAGW also welcomes Samantha Wolfe, Chastity Wantz, Brian Shermeyer, and Lesley Quesada as new board members.
AAGW Board President Elena Kehoe says, "Kathyrn's selection as Executive Director will have a very positive impact on the Arts Alliance." Kehoe adds, "Kathyrn has shown tremendous dedication to the Tri-State business community through her professional and volunteer experiences. In addition, we are excited to bring on new board members to further our mission. The Arts Alliance is looking forward to new ways to promote the arts in the community."
Kathyrn Gratton is a lifelong resident of Greencastle, PA. She has 8 years of nonprofit leadership experience, and also currently serves as the Chairperson for the local SCORE Chapter and as a Bold Futures Mentor for Girls Inc. of Washington County. She also teaches entrepreneurship and marketing to small businesses as a Certified Small Business Mentor.
Since 2012, The Arts Alliance of Greater Waynesboro has worked to encourage a thriving arts culture in the Greater Waynesboro community. The goal of the organization is to bring together area artists, musicians, arts organizations, businesses, government, and arts lovers to foster better communication and cooperation in support of the arts. It is our belief that a strong arts community is key to improved quality of life and vibrant economic development.  In addition to promoting the arts, the AAGW is responsible for the operation and success of Gallery 50 and Music Makers both located in downtown Waynesboro.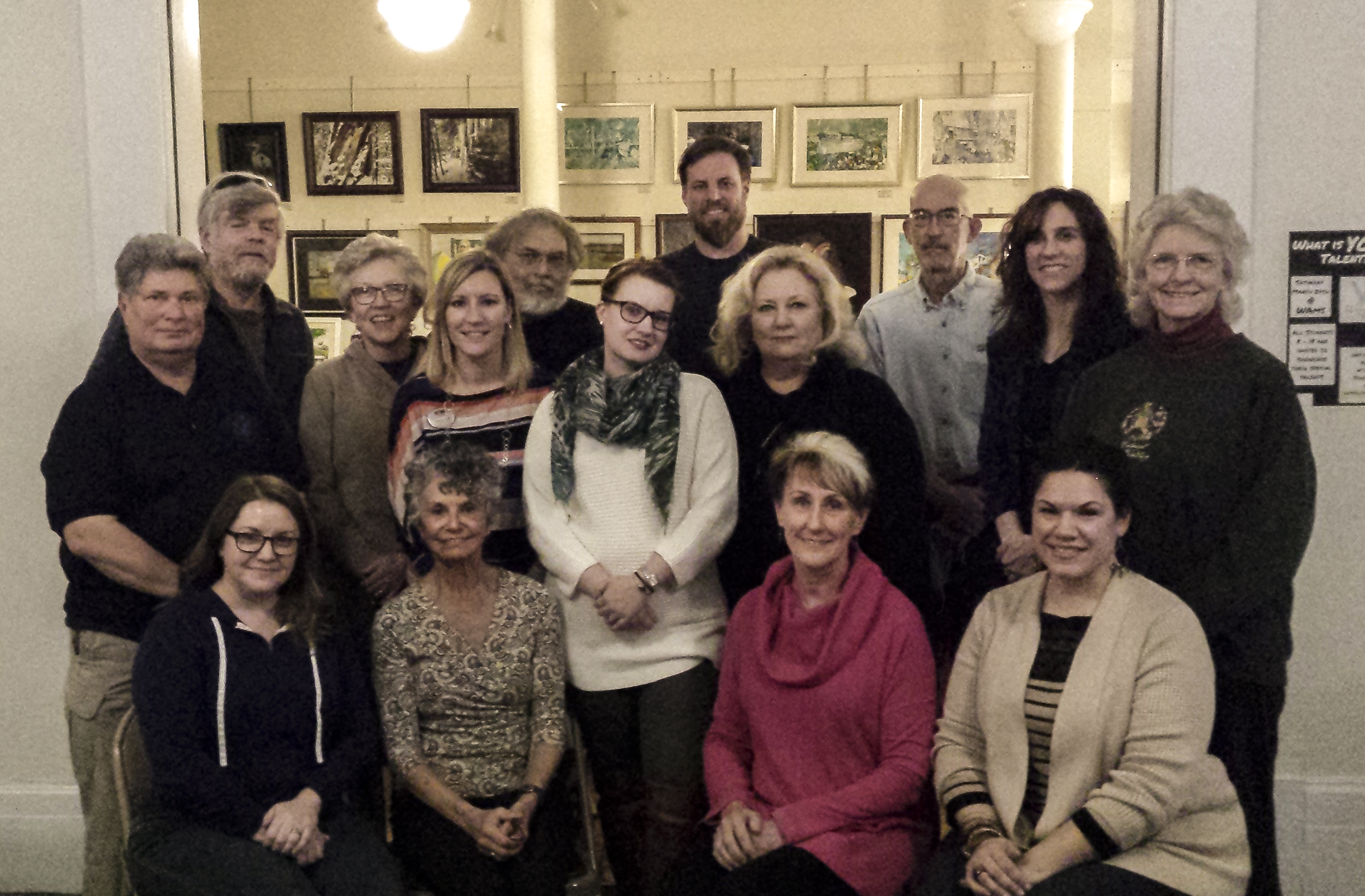 2018 AAGW Board of Directors and Executive Director
For more information about AAGW, call 717-655-2500.  Visit AAGW at www.artsalliancegw.org.