Destination ARTS! activities continue in Waynesboro, PA with art exhibits, special events, and live music scheduled at Gallery 50, Gallery 20 East, 42 West ARTS Co-Op, the Ceramic Arts Center of Waynesboro, the Contemporary School of the Arts & Gallery , and outside in Waynesboro's Center Square.  All performances and events are free unless otherwise indicated.
Children are invited to participate in a Destination ARTS! Scavenger Hunt!  As "Destination ARTS! Detectives," they will solve clues relating to the works of art on display. Prizes will be awarded upon completion of the scavenger hunt, which will take them to five galleries clustered within two blocks.  Successful detectives will also be eligible to win one of several grand prizes to be drawn on October 4.
Friday, September 11

Wine Down Friday activities and receptions are planned at Gallery 50 (50 W. Main St.), 42 West ARTS Co-Op (42 W. Main St.), Gallery 20 East (20 E. Main St.), the Ceramic Arts Center of Waynesboro (13 S. Church St.), and Destination INNOVATION (90 W. Main St.) between 5:00 and 8:00 pm.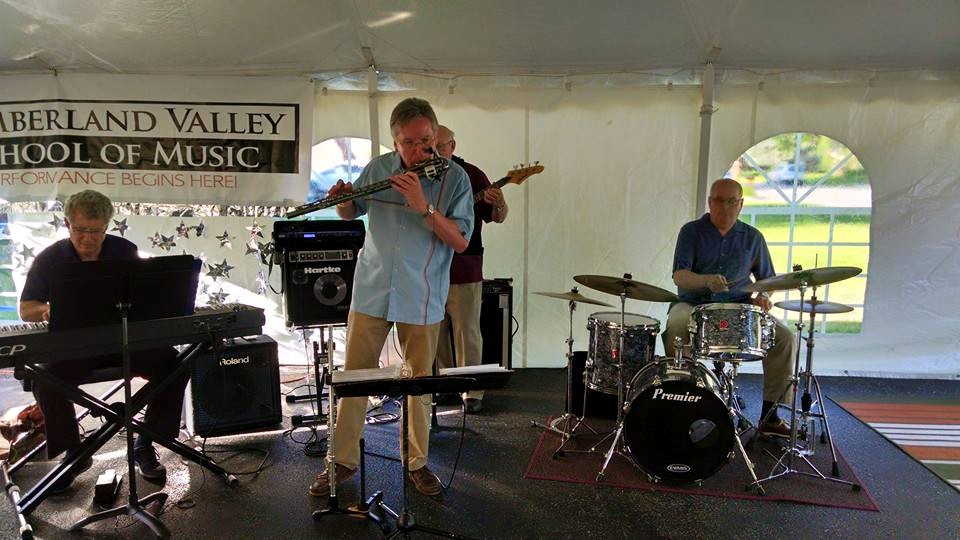 The CVSM Jazz Quartet will make a rare appearance on Center Square from 5:30 to 8:00 pm.  Featuring Andrew Sussman (keyboard), Tim Gotwald (saxophone and flute), Herm Hopple (bass), and Sam Hepfer (drums), this group was originally formed through their involvement as teachers at the Cumberland Valley School of Music.  They have been performing jazz standards and original music throughout the area for more than 20 years.

Patric Schlee will be creating original improvisational music on guitar, didgeridoo, flute and drums at 42 West ARTS Co-Op.  The public is invited to join in.
Saturday, September 12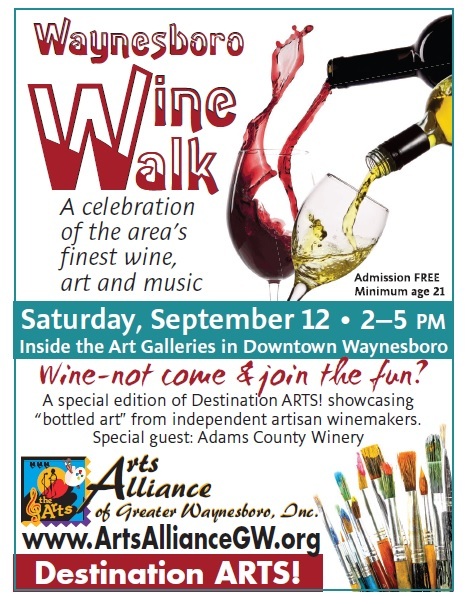 The second annual Destination ARTS! Waynesboro Wine Walk  is scheduled to take place from 2:00 to 5:00 pm. This event will provide independent winemakers in the area with an opportunity to showcase their "bottled art" in each of the galleries located in the downtown district. Locally produced flavors such as "Locust Blossom," "Red Plum" and "Berry Interesting" will be available to sample between the hours of 2:00 and 5:00 p.m. Winemakers being featured will include Jason and Bonnie Kauffman, James "Z" Zrimsek, Michael Scott, and Warren Frusher.  There will be no charge to taste the wine, but participants must be at least 21 years old.  In addition to the independent wines, Adams County Winery will have representatives inside of Gallery 50 while the "Wine Walk" is being held. Samples of their wines will be available to taste, and bottles of their product, will be for sale. Take a bottle to lunch or dinner at one of Waynesboro's fine restaurants.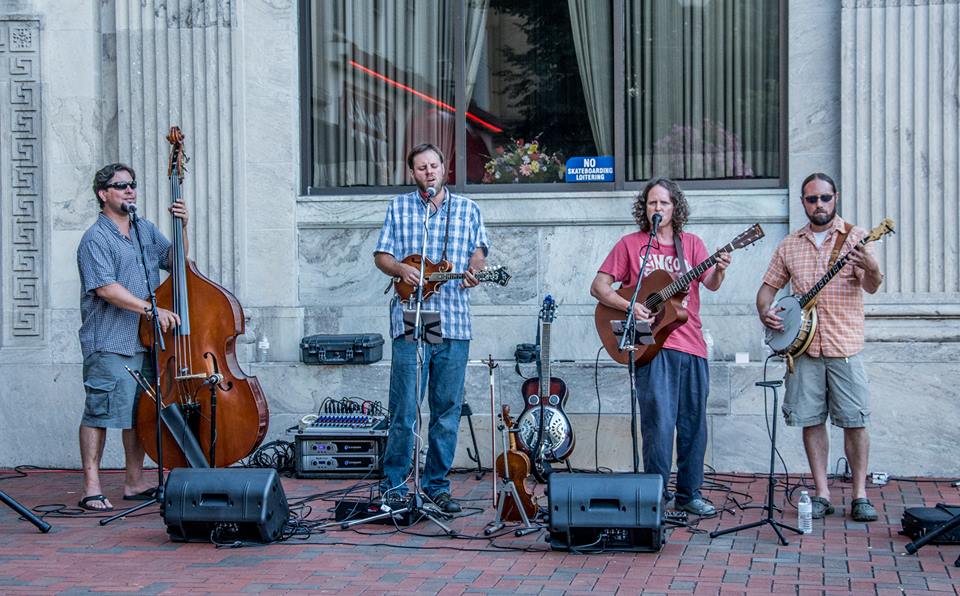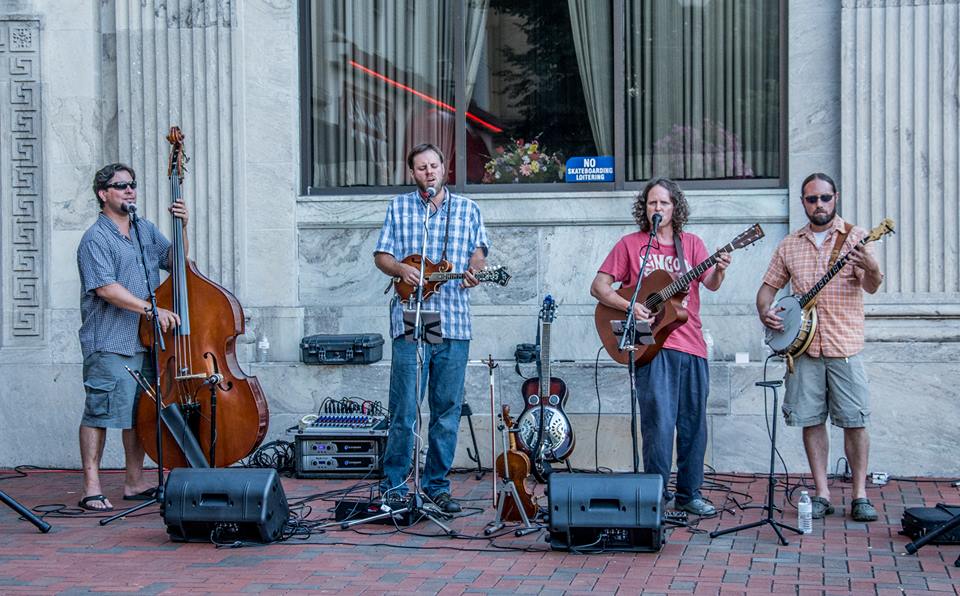 Live music will be featured throughout this event.  From 2:00 pm to 5:00 pm.  The  Lowdown Grasskickers, featuring Jon Ingels (vocals, mandolin, guitar, dobro) , Brad Munn (vocals, guitar, and fiddle), Kevin Coldsmith (bass), and  Rob Kullman (banjo), will be playing bluegrass in Center Square.

Tim Gotwald (flute and alto flute) and Dan Dropkin (guitar) will be performing jazz standards at Gallery 50.

"G@g" featuring Gillian Hollen (vocals and keyboard) and Garrett Smith (vocals, keyboard, computer) will present their unique interpretations of popular songs at the Ceramic Arts Center of Waynesboro from 12:30 pm to 3:30 pm.

Patric Schlee will be holding forth on flute, drums, and didgeridoo at 42 West Arts Co-op from 2:00 pm to 5:00 pm.  Visitors are encouraged to join him in making music.
Jazz singer Kerensa Gray will perform at a special event to benefit the Contemporary School of the Arts and Gallery.  Held at the Burgundy Lane Bed and Breakfast ,128 West Main St., Waynesboro, PA, this event will feature an art auction and wine in addition to live music.  Gray is well known throughout the area and is the winner of the 20th Annual Billie Holiday Vocal Competition.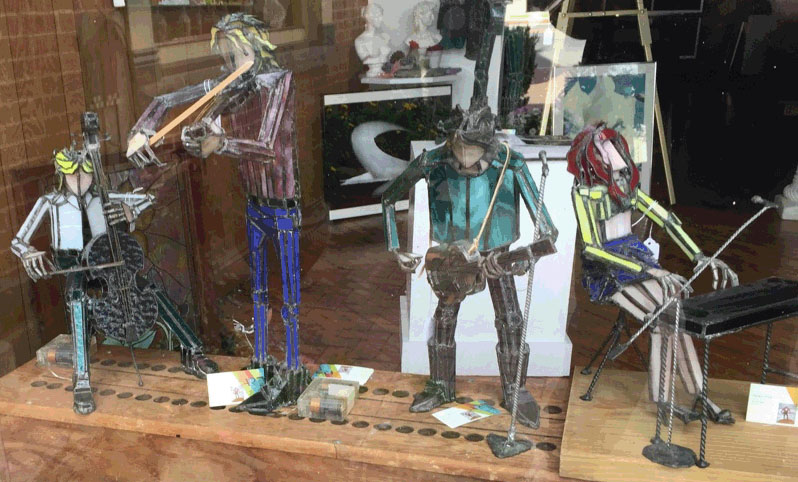 From 12:00 pm to 4:00 pm, the Contemporary School of the Arts and Gallery will be hosting a reception for stained glass artist George V. Grillo, whose first solo exhibit will be on display until October 1. Come by and meet the artist, who will also be demonstrating his stained glass techniques.
The members of the 42 West Arts Co-Op will be hosting an opening reception of their new show "Forever Flowers" from 12:00 to 6:00. This show includes Donna Bingaman oil painting,  Lori Linthicum creative pottery, Tom McFarland painting, Denny Bingaman photography, Rod & Karri Benedict pottery, Ed Beard wood burning, Hollis Mentzer nature printing, Andy Smetzer photographer, and Jennifer Caldwell silver jewelry.
Also at 42 West Arts Co-Op, Donna Bingaman will be demonstrating oil painting portraits of people and pets from 12:00 to 2:00 pm.  Donna is an impressionist, realist, and a blender of originality and tradition, winning many best of shows, and numerous other awards.  She is a graduate of the Washington School of Art and has studied with several regionally and nationally known portrait and oil painting artists.  Her portraits have been exhibited at the Cumberland Valley and the Valley Art Show held at the Hagerstown Fine Art Museum, as well as at a one-woman show of her portraits at the Washington County Museum of Fine Arts.
Sunday, September 13
Kerensa Gray (vocals) and Beth Trez (keyboard) will be performing in Center Square from 2:00 to 4:00 pm.  One of the area's most popular performers, Gray is often compared to jazz icons such as Etta James, Ella Fitzgerald, and Diana Krall.
Ongoing Shows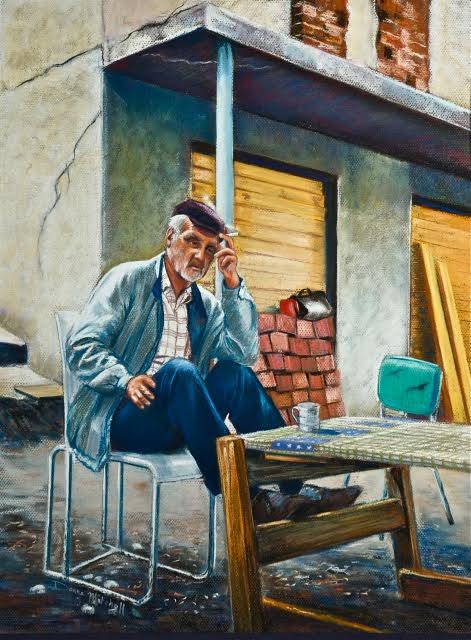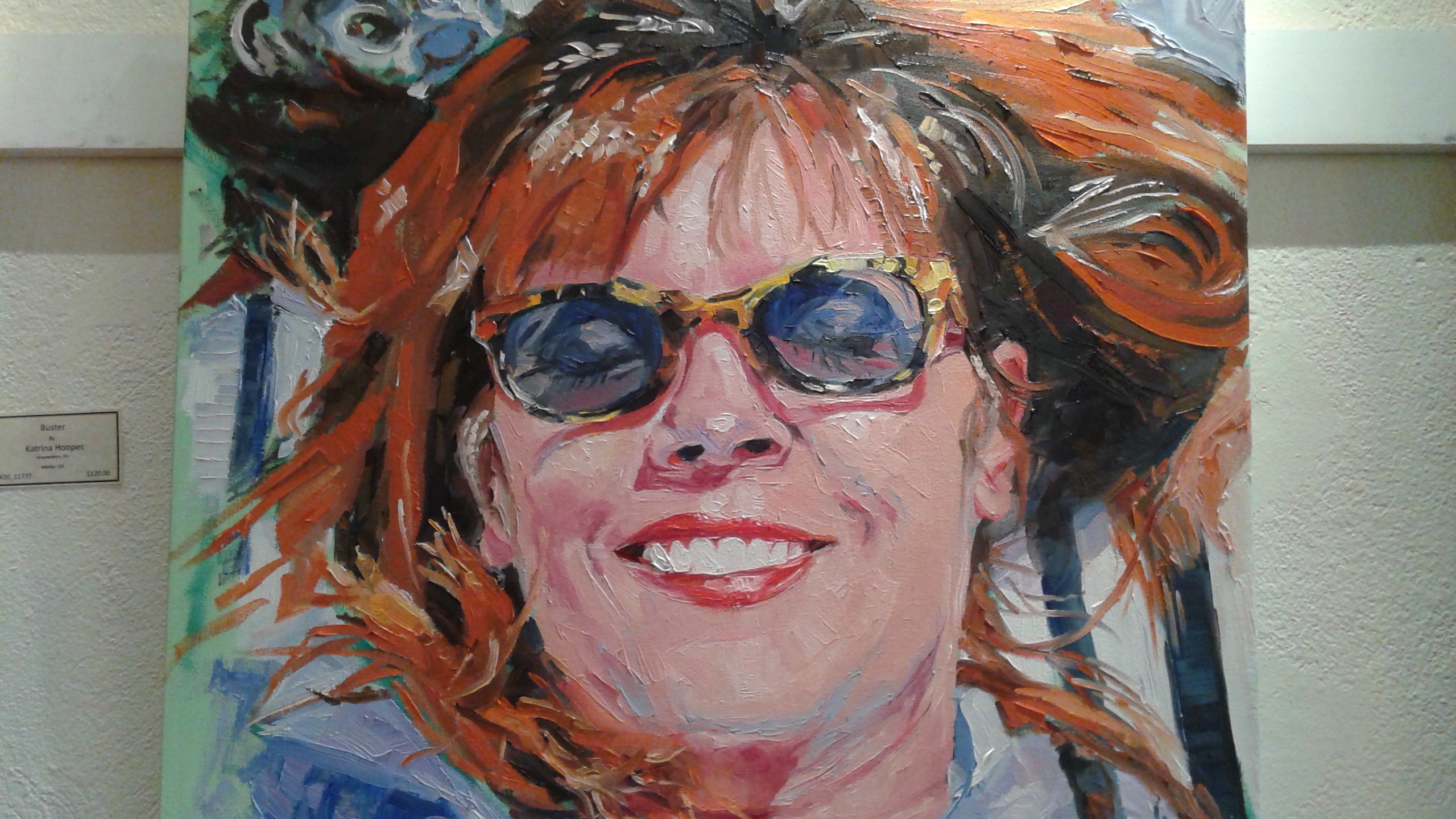 In addition to more than 800 pieces of art from some of the finest artists in the Mid-Atlantic states, Gallery 50 is currently featuring artists Katrina Hoopes and Donna Mitchell in a show called "2 Women, 2 Points of View". Katrina Hoopes, an impressionist oil painter, uses bold strokes in both large and small formats.  Donna Mitchell, a traditional realist, works in pastel using brilliant colors and interesting subjects in her compositions.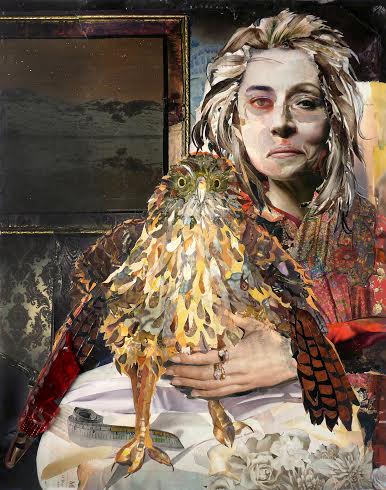 Gallery 20 East presents  "Myths in Nature: Collage and Mixed Media by Julie Maynard", 5:00 to 8:00 pm.   Julie Maynard is a collage artist who began working with bits of magazines and catalogs on wood. Much of her current work is a form of painting with paper on two- or three-dimensional surfaces, often incorporating objects picked up along the Potomac River and city streets. Her work reflects on the impact our culture has on the environment and the impact that nature still has on us. Maynard is the editor and publisher of The Brunswick Citizen and The Middletown Valley Citizen.  She lives near Burkittsville, MD.


The Ceramic Arts Center of Waynesboro  hosts pottery classes and workshops including an introduction to Pottery Class, a Teen Wheel Throwing Class, a monthly Children's Class, and two hour Corks and Clay Workshops specializing in creating hand built projects.  The Ceramic Arts Center brings together area potters of all skill levels and ages with classes, pottery sales, and members have 24/7 access to the wheels and kiln.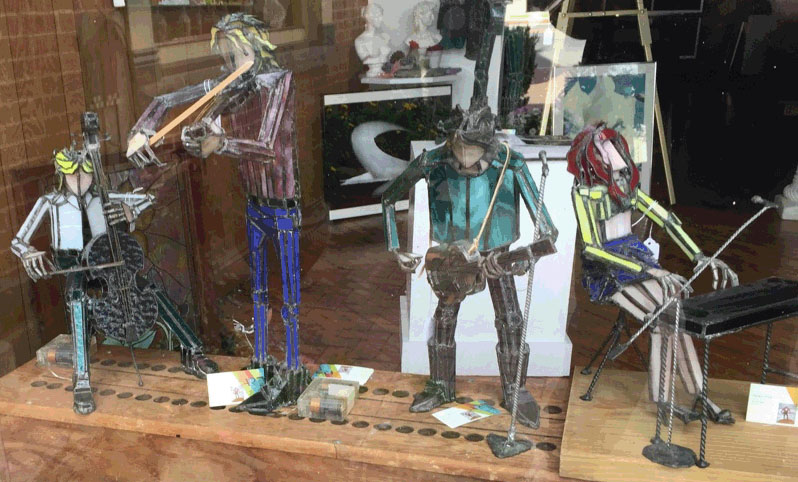 At the  Contemporary School of the Arts and Gallery stained glass artist George V. Grillo, will have his first solo exhibit from September 1 through October 1.  There will be a reception and demonstration on September 12, from 12:00 pm  to 4:00 pm. The Contemporary School of the Arts and Gallery is located at 10 East Main Street.
Musical performances at Destination ARTS! are supported in part by the Pennsylvania Council on the Arts, a state agency funded by the Commonwealth of Pennsylvania and the National Endowment for the Arts, a federal agency.
"Destination ARTS!" currently features five galleries –
Gallery 50 (50 West Main Street)
Gallery 20 East (20 East Main Street)
42 West ARTS (42 West Main Street)
The Ceramic Arts Center of Waynesboro (13 South Church Street)
The Contemporary School of the Arts & Gallery (10 East Main Street)
Together, the galleries display oil paintings, watercolors, pottery, fiber arts, sculpture, photographs, furniture, prints and much more. They are open each week as follows:
Thursdays from 1:00 to 4:00
Fridays from 5:00 to 8:00 p.m.
Saturdays from 12:00 to 6:00 p.m.
Sundays from 1:00 to 4:00 p.m.

For more information, visit artsalliancegw.org.