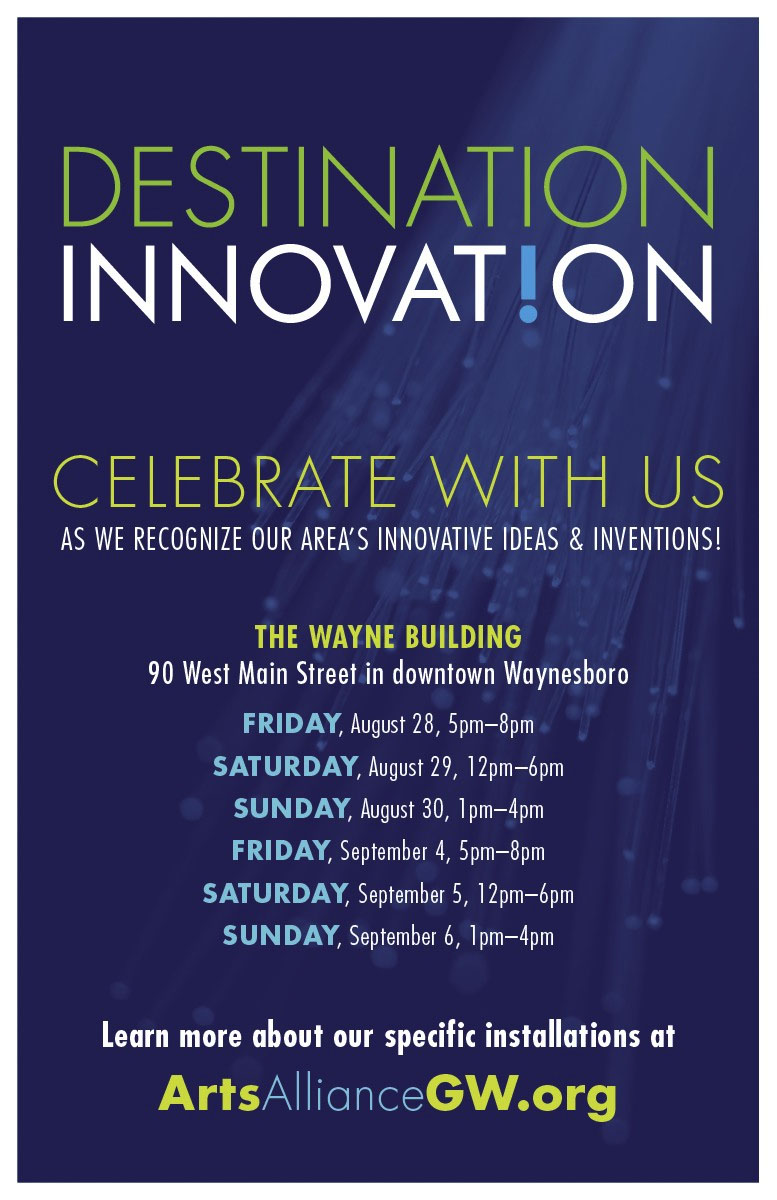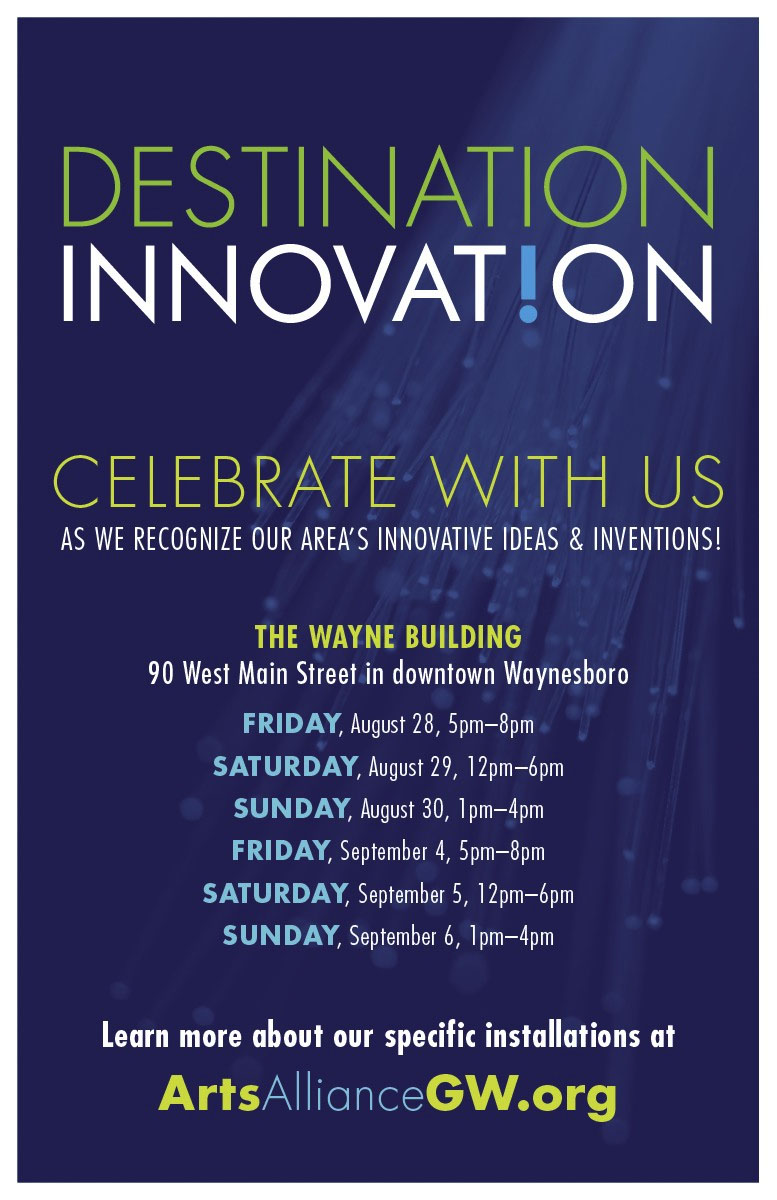 Destination INNOVATION – to focus on the past, present, and future of the Waynesboro area's innovation and invention – opening August 28
WAYNESBORO.  On Friday, August 28, something new and exciting will come to downtown Waynesboro. Destination INNOVATION will explore the past, present and future of the area's creativity, imagination, and design as it relates to technology.
Located in the Wayne Building at 90 West Main Street, the initial presentation will be open to the public over two weekends, from Friday, August 28 to Sunday, September 6.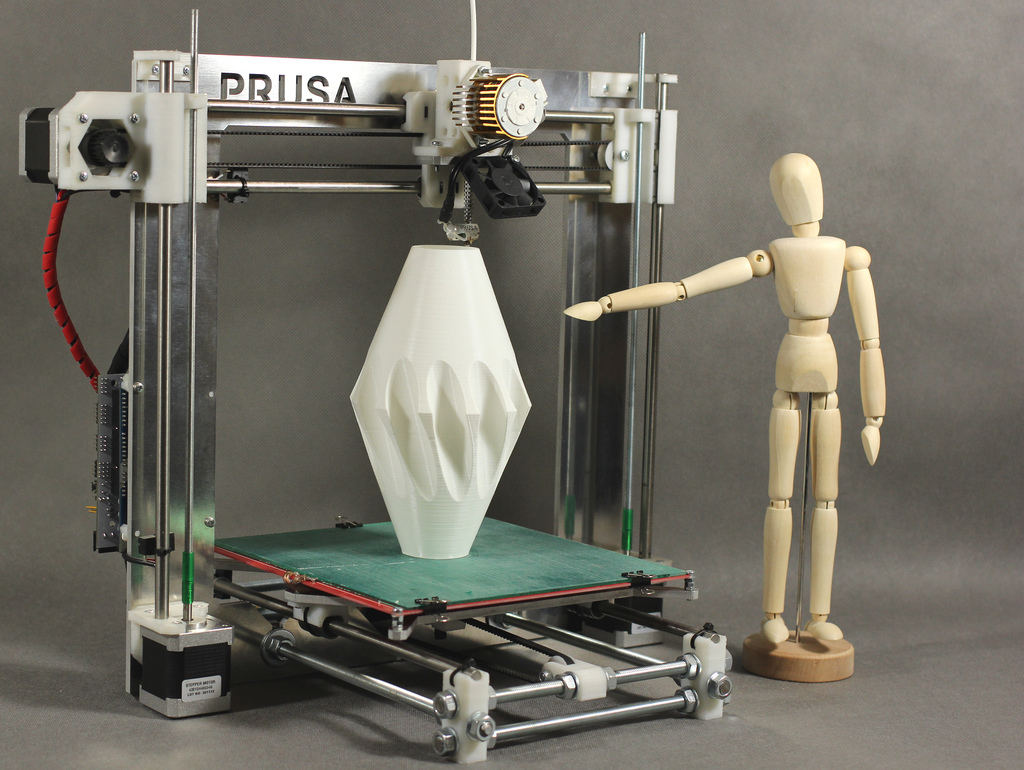 Destination INNOVATION will feature demonstrations and interactive displays of 3D printing, robotics, electric vehicles, drones, a ShopBot CNC Router, solar panels and other technologies, as well as examples of work being manufactured by active local industries and historical displays illustrating the area's rich innovative past, including companies such as Geiser, Frick, Landis and Grove. The exhibits will be educational, providing an opportunity for the general public of all ages to view technologies which are currently in the news.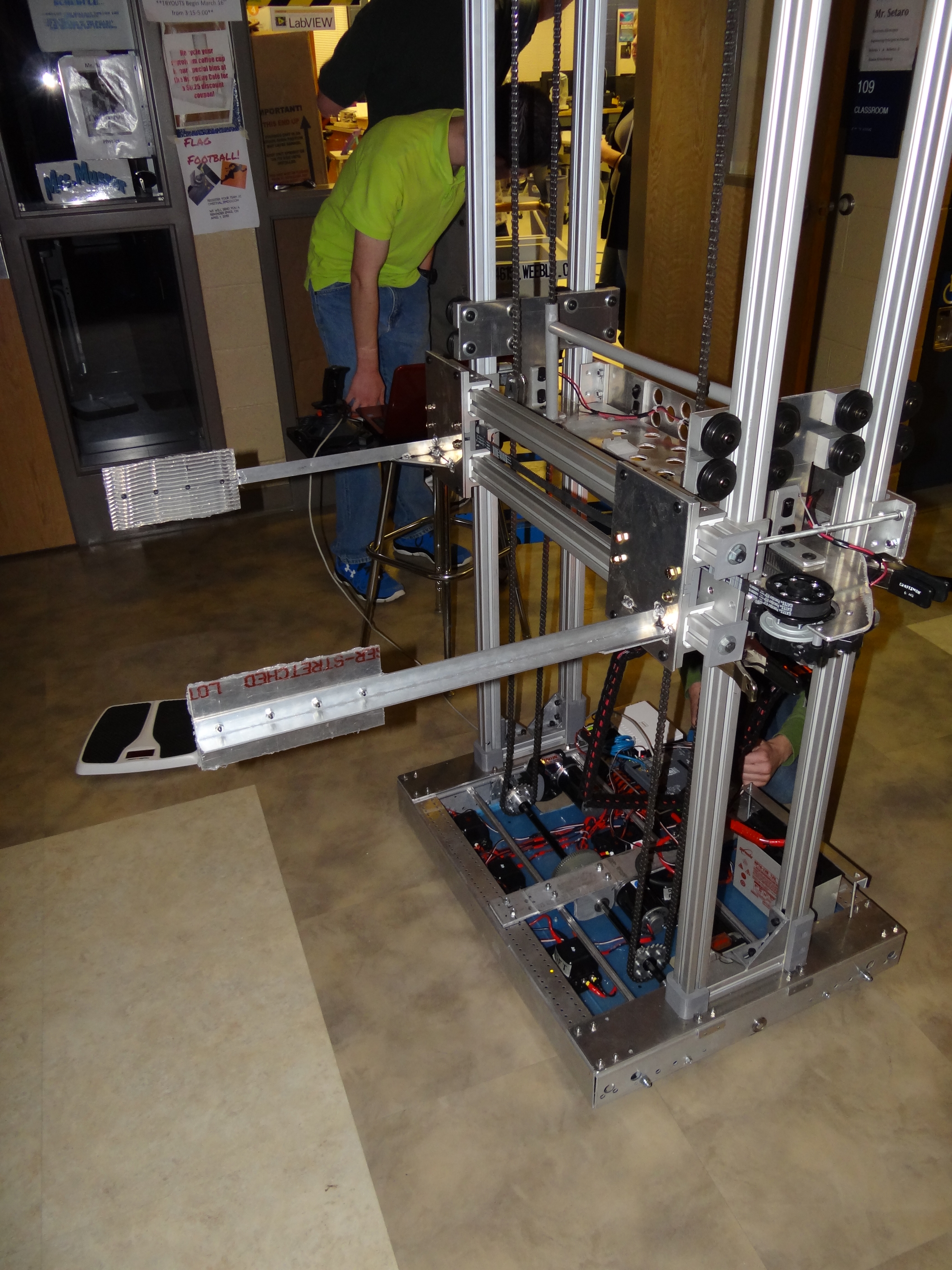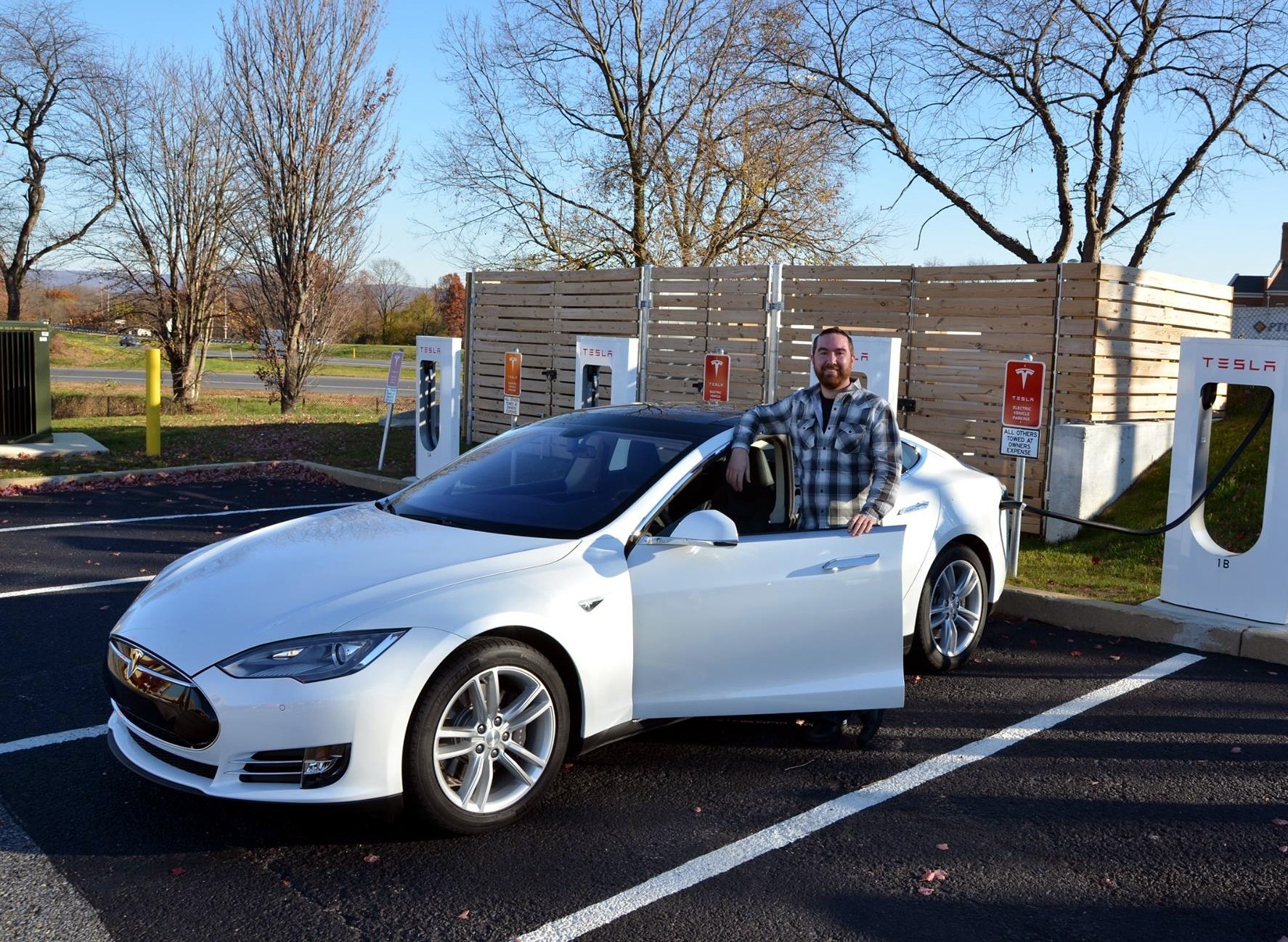 Sponsored by the Arts Alliance of Greater Waynesboro (AAGW), the concept is continuation of the successful economic development and revitalization initiative that is Destination ARTS! That project started in July of 2013 with seven "pop-up" art galleries and live music every weekend. At the time, there were nearly 20 empty buildings within a two-block radius on Main Street. Two years later, all seven of those temporary gallery spaces are filled, most of the other empty buildings are occupied, and downtown Waynesboro is experiencing a resurgence. There are now five permanent galleries/art venues in Waynesboro, and free live music, artist demonstrations and special events are presented multiple times every weekend, all year long.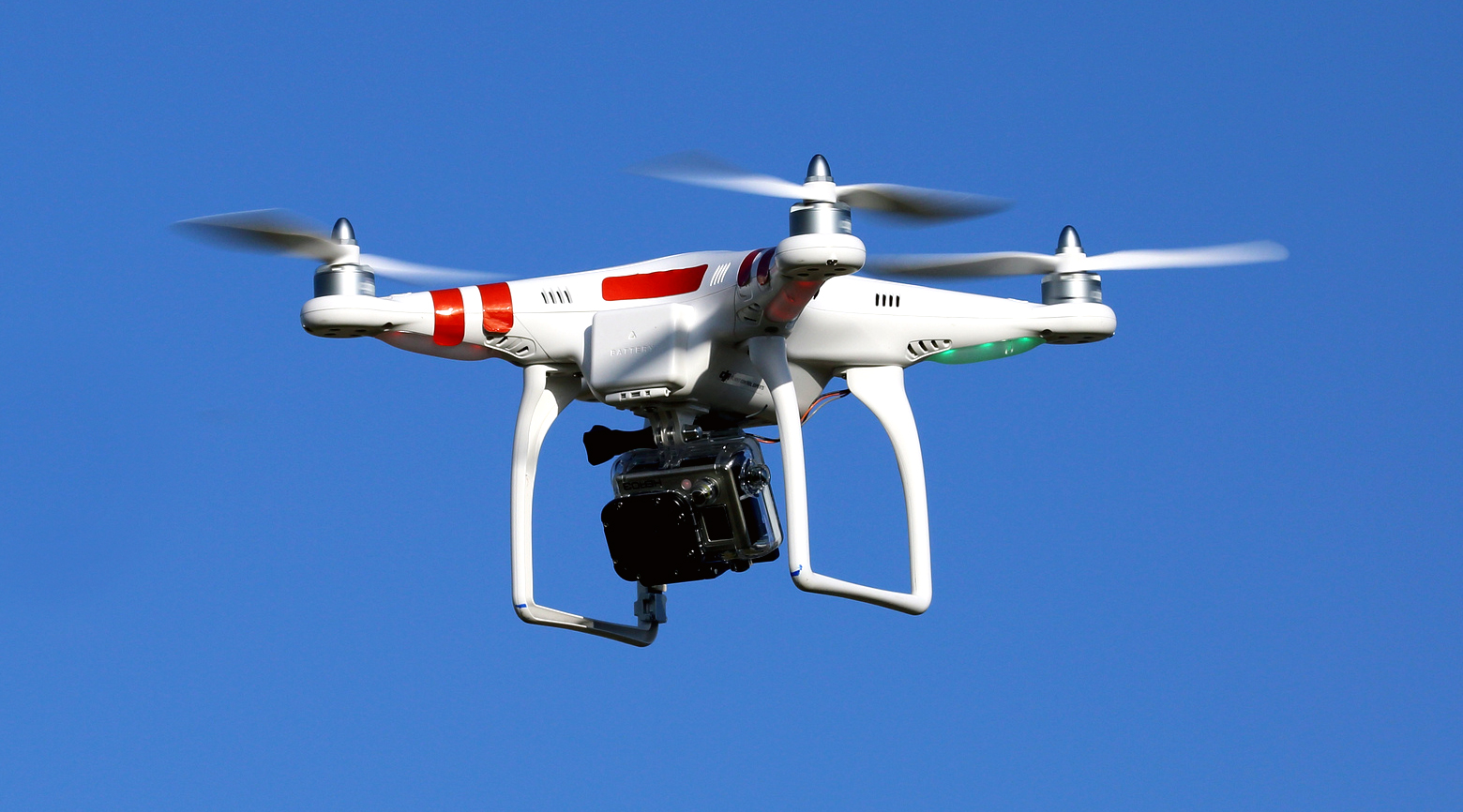 "We want Waynesboro to be the place where people come to share their inspiration, innovations and creativity of all shapes and sizes, from the arts to technology," said Andrew Sussman, AAGW Board President and Chairman of both Destination INNOVATION and Destination ARTS! "We hope to encourage bright minds to congregate here, and as new ideas emerge and evolve, we hope technologically driven start-up businesses locate in the Waynesboro area."
"Industrial innovation is a core part of Waynesboro's heritage, and we believe innovation is one of the keys to its future. We will also look to the future by reaching out to area high schools and colleges, as well as individuals who believe in the 'maker' philosophy 'if you can imagine it, you can make it.'"
The committee behind Destination INNOVATION includes engineers, 3D printing experts, teachers, prominent businessmen and tech enthusiasts. After this initial phase, the hope is that a more permanent "maker space" can be created to provide creative thinkers with a venue and support to help them pursue their dreams.
The initial Destination INNOVATION project will take place over two weekends, August 28 – 30 and September 4 – 6. The exhibit will be open the same hours as Destination ARTS! – Fridays from 5:00 to 8:00 p.m., Saturdays from 12:00 to 6:00 p.m. and Sundays from 1:00 to 4:00 pm.
To view or download a schedule of events for the Destination INNOVATION event, please click here.

We are deeply sorry that Jon Cantin was not allowed to bring his CNC equipment into the United States to display at our show.
Many thanks to ShopBot Tools and Roney Conca for arranging for Eric James to give demonstrations in Jon's absence.  We deeply appreciate Jon's efforts to help with Destination INNOVATION and hope to have him appear at a future event in Waynesboro!
There is still time for individual "makers" to participate. If interested in being a part of Destination INNOVATION or for more information, visit www.artsallliancegw.org or send an e-mail to waynesboroinnovation@gmail.com .
Thursdays from 1:00 to 4:00
Fridays from 5:00 to 8:00 p.m.
Saturdays from 12:00 to 6:00 p.m.
Sundays from 1:00 to 4:00 p.m.