Destination ARTS! activities continue in Waynesboro, PA with art exhibits, special events, and live music scheduled at Gallery 50,  42 West ARTS Co-Op, the Ceramic Arts Center of Waynesboro, and the Contemporary School of the Arts & Gallery.  All performances and events are free unless otherwise indicated.
Thursday, October 22
Pat Beard will demonstrate spinning alpaca yarn at 42 West Arts Co-Op from 1:00 pm – 4:00 pm. She began knitting at age 10 and has loved working with yarn and fabrics ever since. She has a Bachelor of Fine Arts from the Univ. of Florida and is a juried member of the Pennsylvania Guild of Craftsmen and the Cumberland Valley Craft Guild.  By combining interesting colors with textures and a touch of shiny yarn, Pat weaves fabric on old-fashioned looms. Although a number of pieces are woven from the same warp threads, each piece is different. After the weaving, each panel is washed before sewing on old industrial machines. Traditional scarves and shawls are carefully hand finished. Pat does all her own weaving and sewing.
Friday, October 23
Wine Down Friday activities and receptions are planned at Gallery 50 (50 W. Main St.), 42 West ARTS Co-Op (42 W. Main St.), and the Ceramic Arts Center of Waynesboro (13 S. Church St.) between 5:00 and 8:00 pm.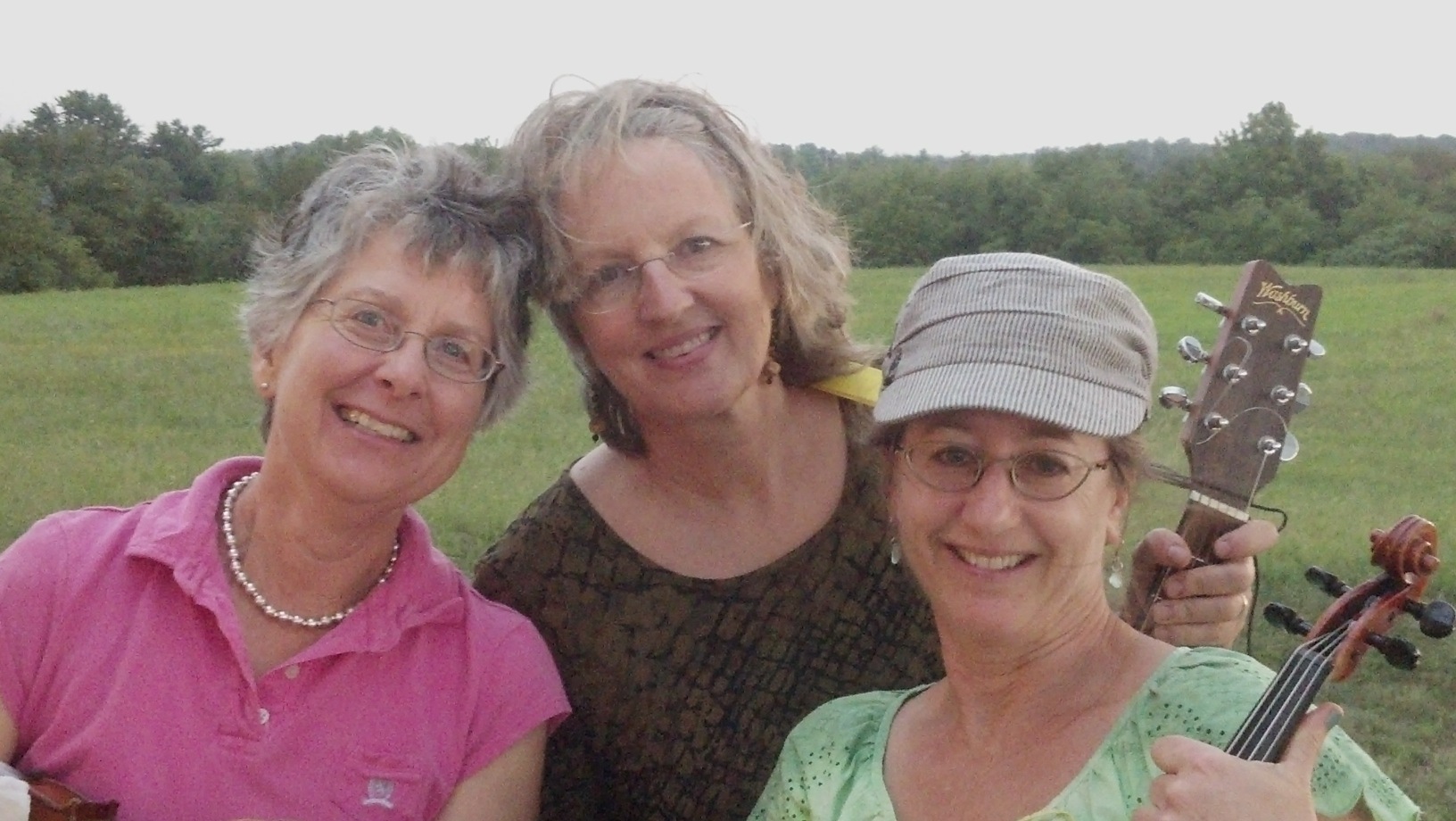 AlleZingun (Emily Beaton, fiddle; Katy Clay, guitar and voice; and Barb Eshelman, fiddle) will be performing at Gallery 50 from 5:30 pm to 8:00 pm.  The group blends folk music traditions from both sides of the Atlantic, such as Celtic, Appalachian, and Klezmer. Their performances include vocal as well as instrumental numbers, contemporary as well as traditional melodies, swing and ragtime as well as country and oldtime tunes.
Barb is a retired school teacher whose interest in fiddling was rekindled as an adult when she began exploring multiple traditional musical styles. Emily is a retired software systems engineer who was trying to find classical chamber music partners when Barb introduced her (and converted her!) to traditional music, instead. Katy is a professor of Russian and East European history at the University of Shippensburg, PA whose love of folk music goes back to her childhood, when she played guitar and sang with her father. The three have enjoyed playing together for almost ten years.

Patric Schlee will be creating original improvisational music on guitar, didgeridoo, flute and drums at 42 West ARTS Co-Op.  The public is invited to join in.
Saturday, October 24
Ed Beard will be demonstrating Wood Burning Techniques to create feathers and eagles at 42 West Arts Co-Op from 12:00 pm to 3:00 pm.  Ed Beard is an Educator/Artist and woodworker for 50 years. A graduate of St Johns College and the University of Florida, he has exhibited in art shows and galleries since 1966. He is a member of the Pennsylvania Guild of Craftsmen – Cumberland Valley Chapter, the Lincoln Highway Heritage group and a member of Woodsmith's advisory board.  "I enjoy working with wood species native to Pennsylvania to create functional art showing the natural grain and finish of the wood." Ed enjoys teaching kids and resides near Greencastle, PA with wife Pat – a handweaver.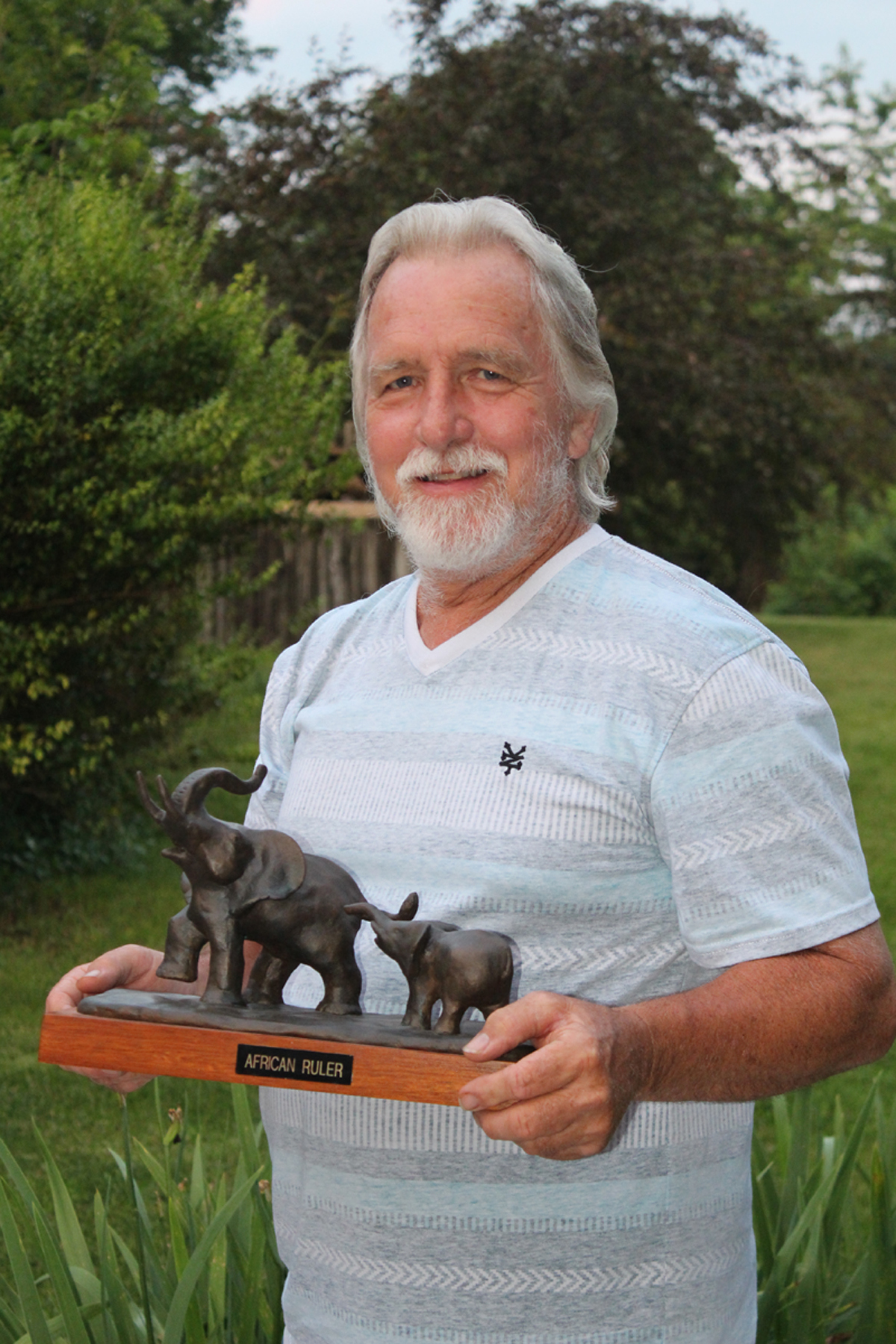 Denny Bingaman will be working on a clay African landscape, including an elephant, trees, and mountain at 42 West Arts Co-Op from 1:00 pm – 3:00 pm.  Denny is a native of Waynesboro, Pennsylvania, who photographs birds and wildlife in the local area as well as other parts of the country. He started into photographing wildlife about 30 years ago, and has filed some 65,000 images of birds and other wildlife.  He also works with clay, making sculptures of wildlife using his photographs as reference.  The clay works are used to render rubber molds for casting cold cast bronze, copper, etc. After casting a patina is applied, and finished off with steel wool and waxed.
Sunday, October 25
Galleries open 1:00 pm to 4:00 pm
Ongoing Shows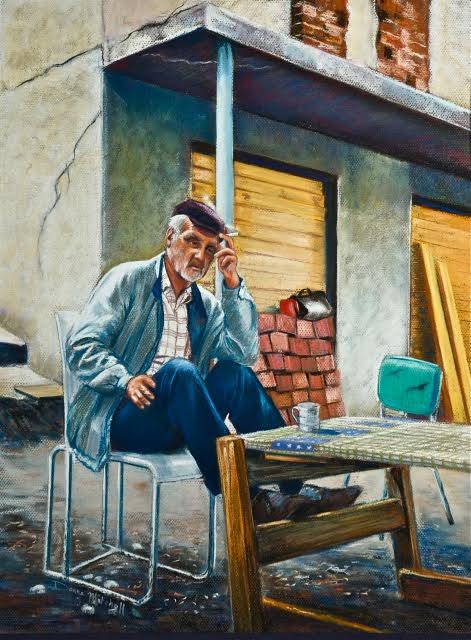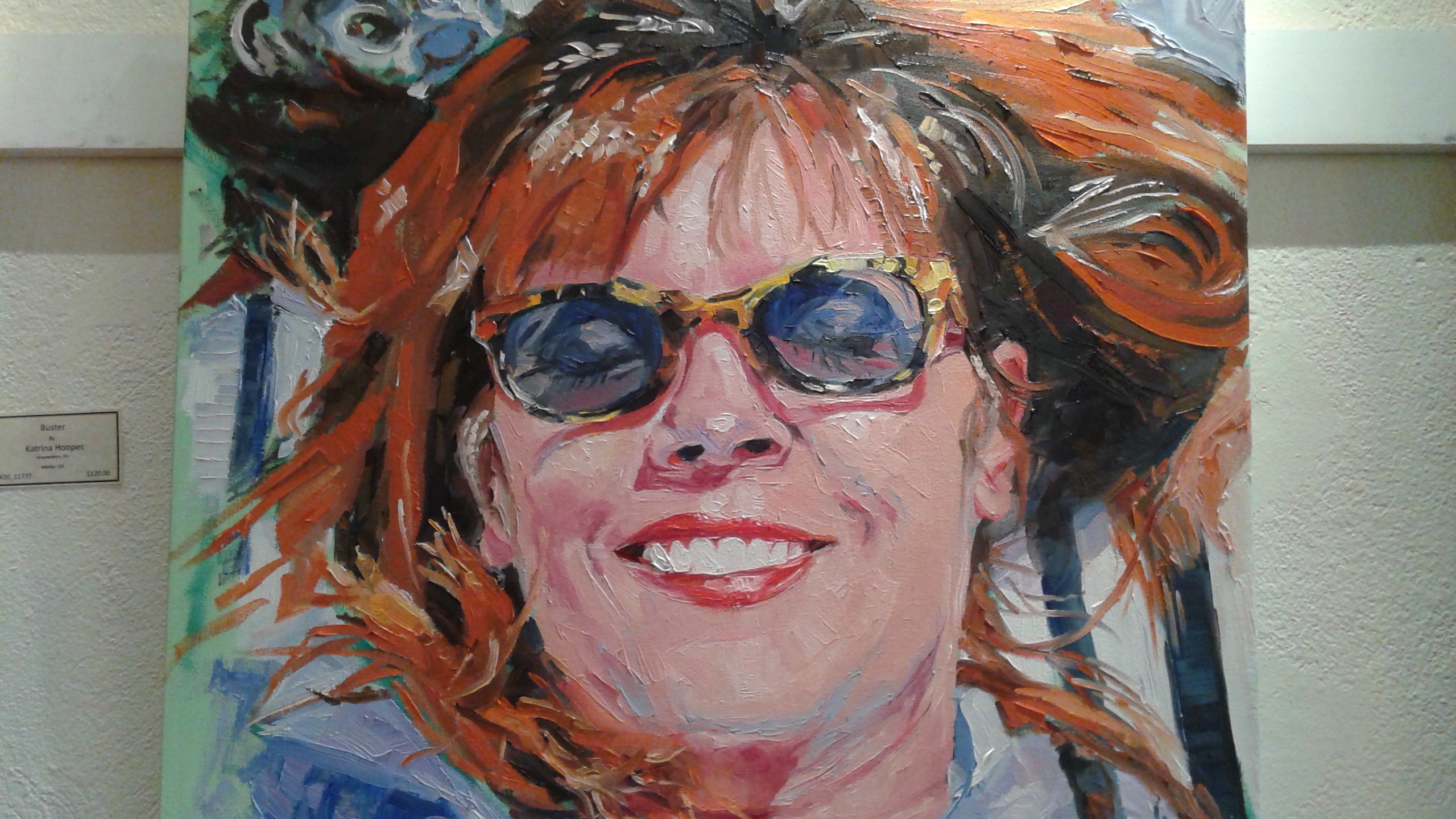 In addition to more than 800 pieces of art from some of the finest artists in the Mid-Atlantic states, Gallery 50 is currently featuring artists Katrina Hoopes and Donna Mitchell in a show called "2 Women, 2 Points of View". Katrina Hoopes, an impressionist oil painter, uses bold strokes in both large and small formats.  Donna Mitchell, a traditional realist, works in pastel using brilliant colors and interesting subjects in her compositions.
The members of the 42 West Arts Co-Op is continuing to spotlight a new show called "Forever Flowers" from 12:00 to 6:00. This show includes Donna Bingaman oil painting,  Lori Linthicum creative pottery, Tom McFarland painting, Denny Bingaman photography, Rod & Karri Benedict pottery, Ed Beard wood burning, Hollis Mentzer nature printing, Andy Smetzer photographer, and Jennifer Caldwell silver jewelry.

The Ceramic Arts Center of Waynesboro  hosts pottery classes and workshops including an introduction to Pottery Class, a Teen Wheel Throwing Class, a monthly Children's Class, and two hour Corks and Clay Workshops specializing in creating hand built projects.  The Ceramic Arts Center brings together area potters of all skill levels and ages with classes, pottery sales, and members have 24/7 access to the wheels and kiln.
At the  Contemporary School of the Arts and Gallery stained glass artist George V. Grillo is having his first solo exhibit. The Contemporary School of the Arts and Gallery is located at 10 East Main Street.
Musical performances at Destination ARTS! are supported in part by the Pennsylvania Council on the Arts, a state agency funded by the Commonwealth of Pennsylvania and the National Endowment for the Arts, a federal agency.
Destination ARTS! currently includes:
Gallery 50 (50 West Main Street)
42 West ARTS (42 West Main Street)
Gallery 20 East (20 East Main Street)
The Contemporary School of the Arts & Gallery (10 East Main Street)
The Ceramic Arts Center of Waynesboro (13 South Church Street).
The galleries feature oil paintings, watercolors, pottery, sculptures, jewelry, photographs, furniture, and more. Most art is available for sale and  there is no charge for admission to the galleries.  This weekend, they will be open on:
Thursday from 1:00 to 4:00 p.m (select galleries only)
Friday from 5:00 to 8:00 p.m.
Saturday from 12:00 to 6:00 p.m.
Sunday from 1:00 to 4:00 p.m.
For more information visit www.artsalliancegw.org or call 717-655-2915.